Rosemary and Pine Nut Chocolate Truffles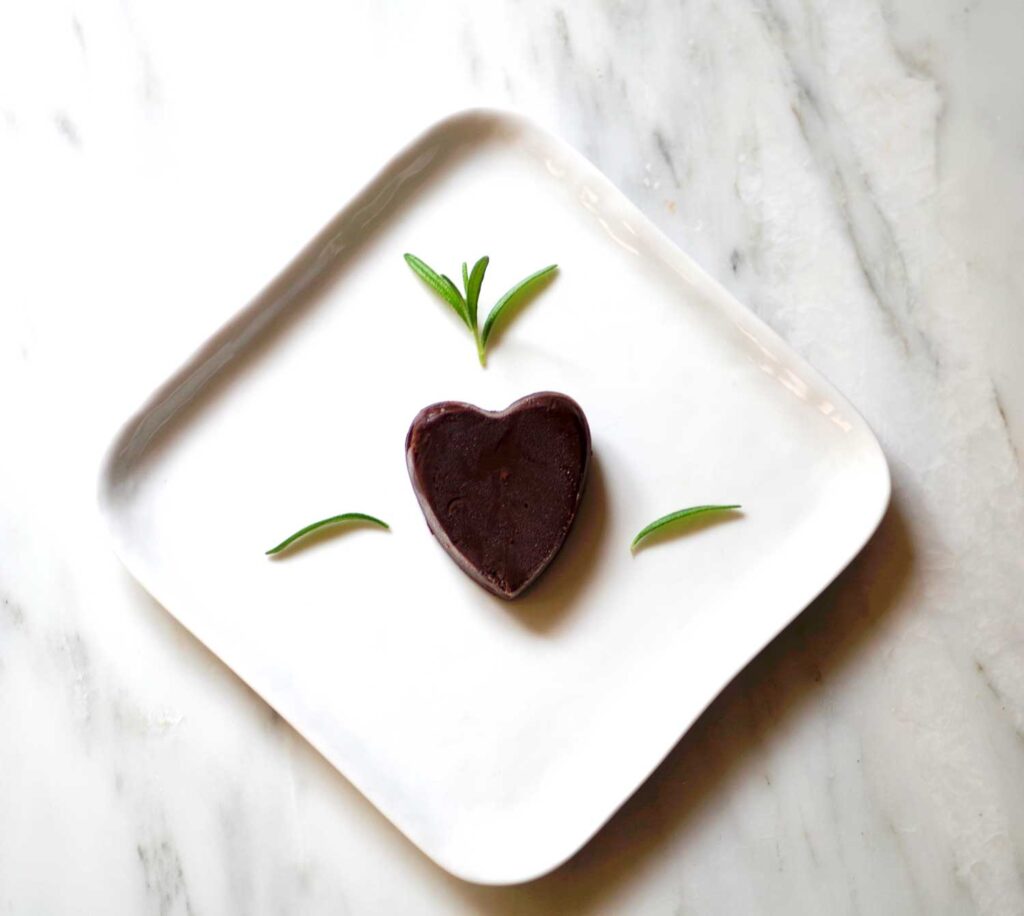 Chocolate Rosemary Pine Nut Truffles
Chocolate Cravings
When I want chocolate, I just do. And I'd better have it. To be honest, I am finding that the more real whole food I eat, the less often I have those cravings. But I still do. So I like to have chocolate on hand when that moment strikes. With Valentine's Day coming, I thought it would be fun to make some heart-shaped chocolates. I'll make some today, and then I will have to make some the day before Valentine's Day for Valentine's Day.
Italy
When I dream of a special place, where is it that I dream of? Italy. So of course these truffles have an Italian vibe. They're made with a pine nut and rosemary cream. Yes, really!
Making the Truffles
In this recipe, I use soaked pine nuts to make a creamy dairy-free base. Did you know it's super easy to use pine nuts to make creamy awesomeness?! They're softer, so no straining through a bag required. Once soaked, just blend and go. This is groundbreaking for me. The only guilty pleasure in this recipe: chocolate chips. There are worse things.
Start with soaking the pine nuts.