An easy vegan recipe for chocolate truffles with an Italian twist: fresh rosemary! Enjoy a romantic evening at home while being transported to Italy with each bite! Made using three whole food plant-based ingredients.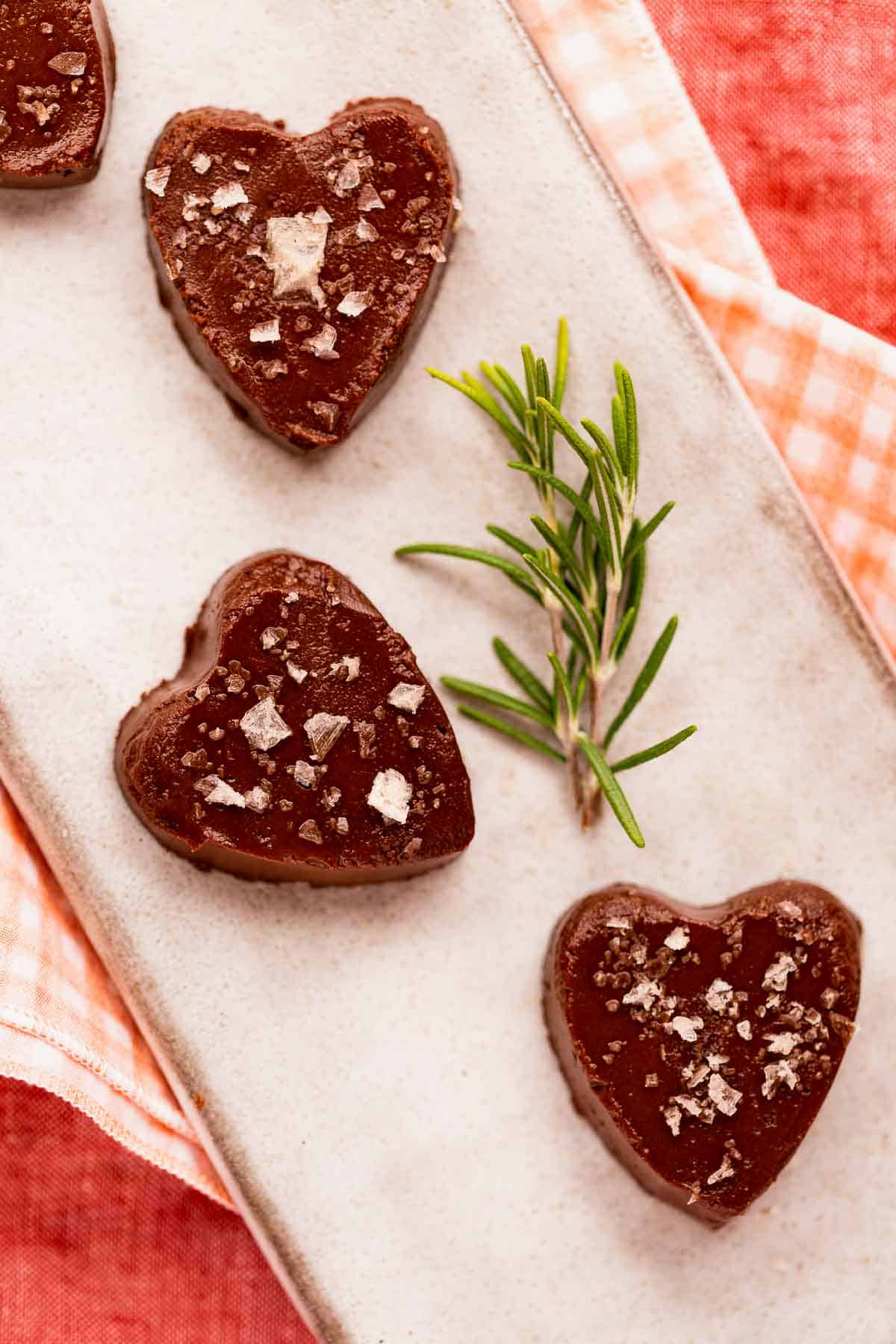 When those chocolate cravings strike, this is a nice dessert to have on-hand in the freezer. Inspired by Italian ingredients, these truffles are filled with fresh rosemary and pine nuts as well as chocolate. The result is rich and decadent, with a wonderful woodsy flavor.
Another fun Italian dessert that's great for Valentine's Day is my Easy Vegan Chocolate Orange Semifreddo recipe.
Ingredients
Just seven simple ingredients (including water) are required for this easy recipe.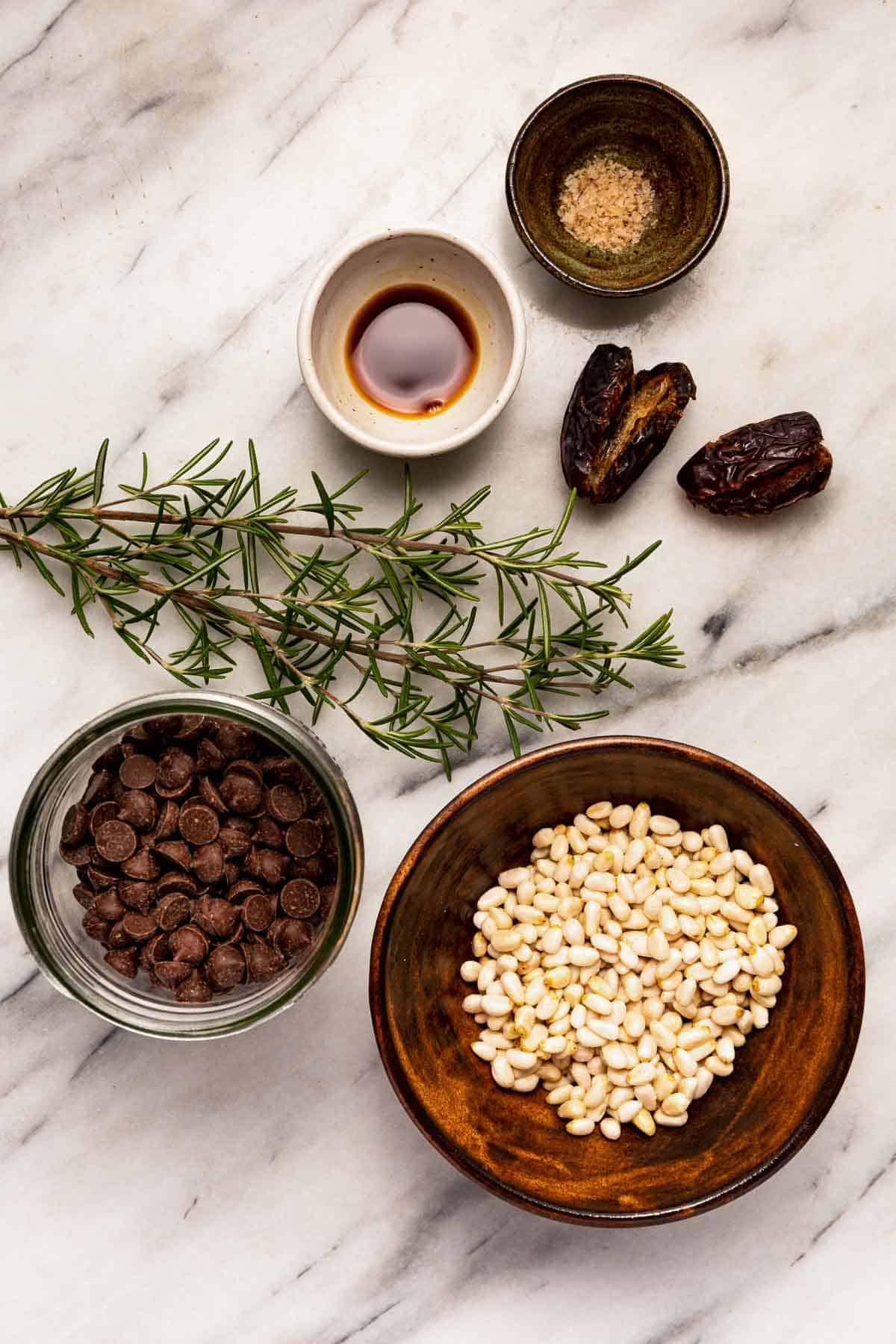 Pine nuts have a unique flavor that help make these truffles extra special. They're also an expensive nut as far as nuts go. Since just a half cup makes about 28 heart-shaped truffles, you may find pine nuts worth using for this recipe. A good, less expensive alternative would be cashews to make the creamy base of these truffles.
Fresh rosemary is fantastic in the sweetened pine nut cream base. The amount recommended keeps the flavor subtle yet clearly detectable.
Medjool dates sweeten the creamy base without refined sugar. Other soft dates could be used as an alternative, as long as the cream is blended well.
Filtered water is used to help blend the ingredients into a cream.
Chocolate chips bring a richness that makes these truffles chocolate truffles. Semisweet or dark chocolate chips can be used. An equal amount of bar chocolate or wafers could be used instead of chips.
Flake salt sprinkled on top of the truffles helps the flavors sing. Use the amount that tastes right to you. I generally like to have a light dusting over the entire truffle.
Instructions
The steps to making these truffles are easy. After soaking the nuts for a couple hours or boiling them for 15 minutes to soften, begin making the truffles: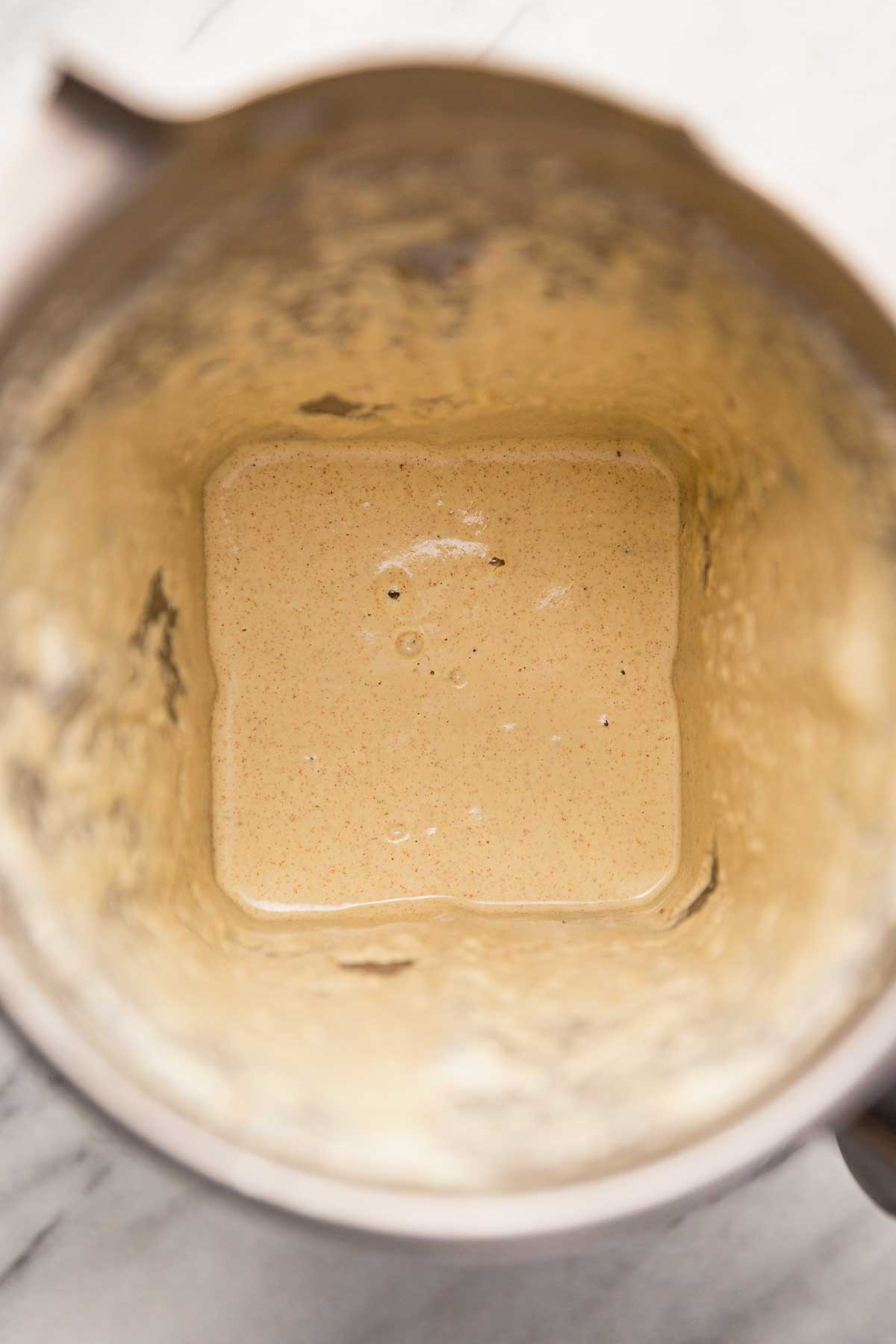 Blend the nuts, dates, rosemary, and water.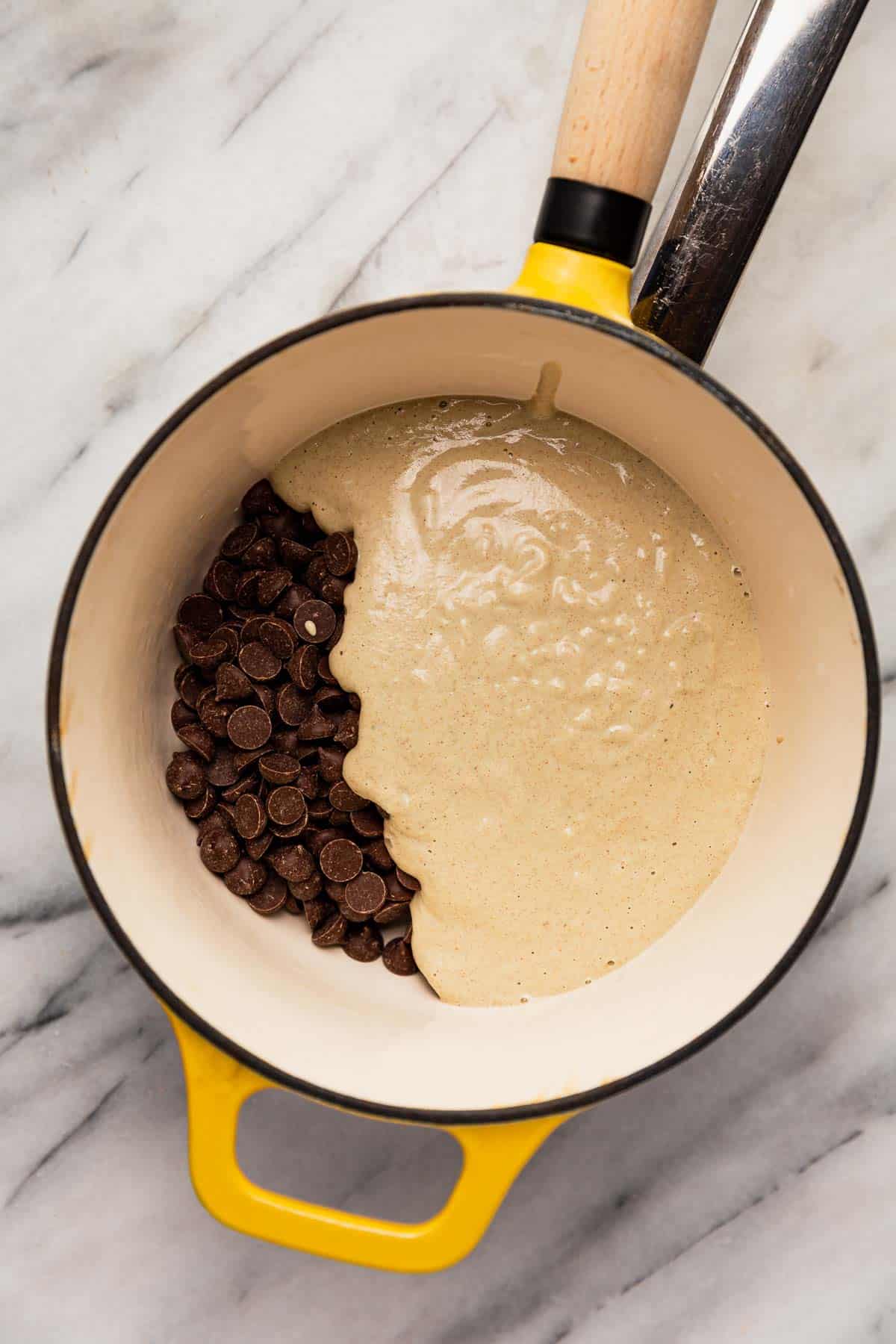 Heat the cream and chocolate in a double boiler.
Melt the chocolate in a double boiler.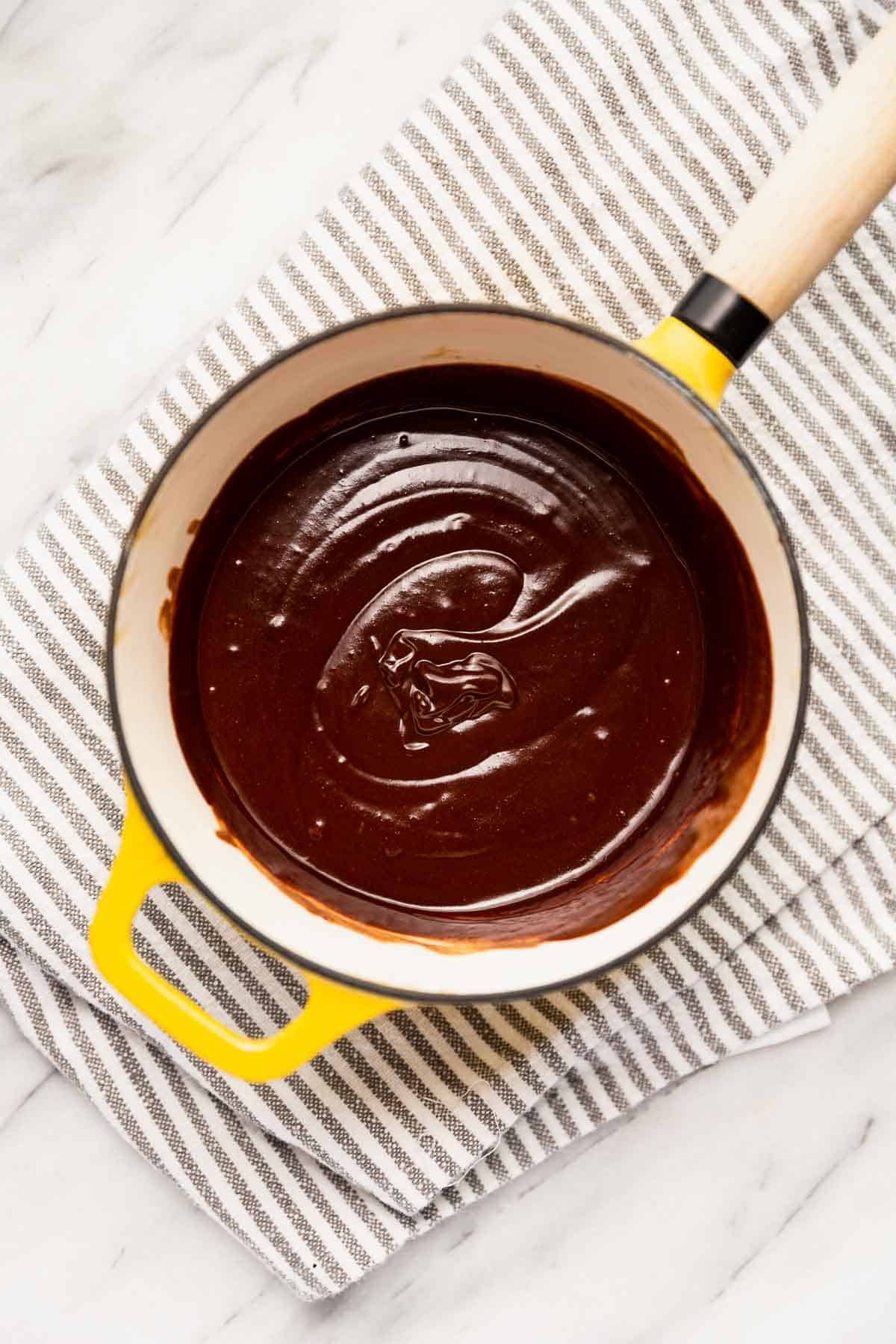 Remove from heat once the chocolate cream mixture is smooth.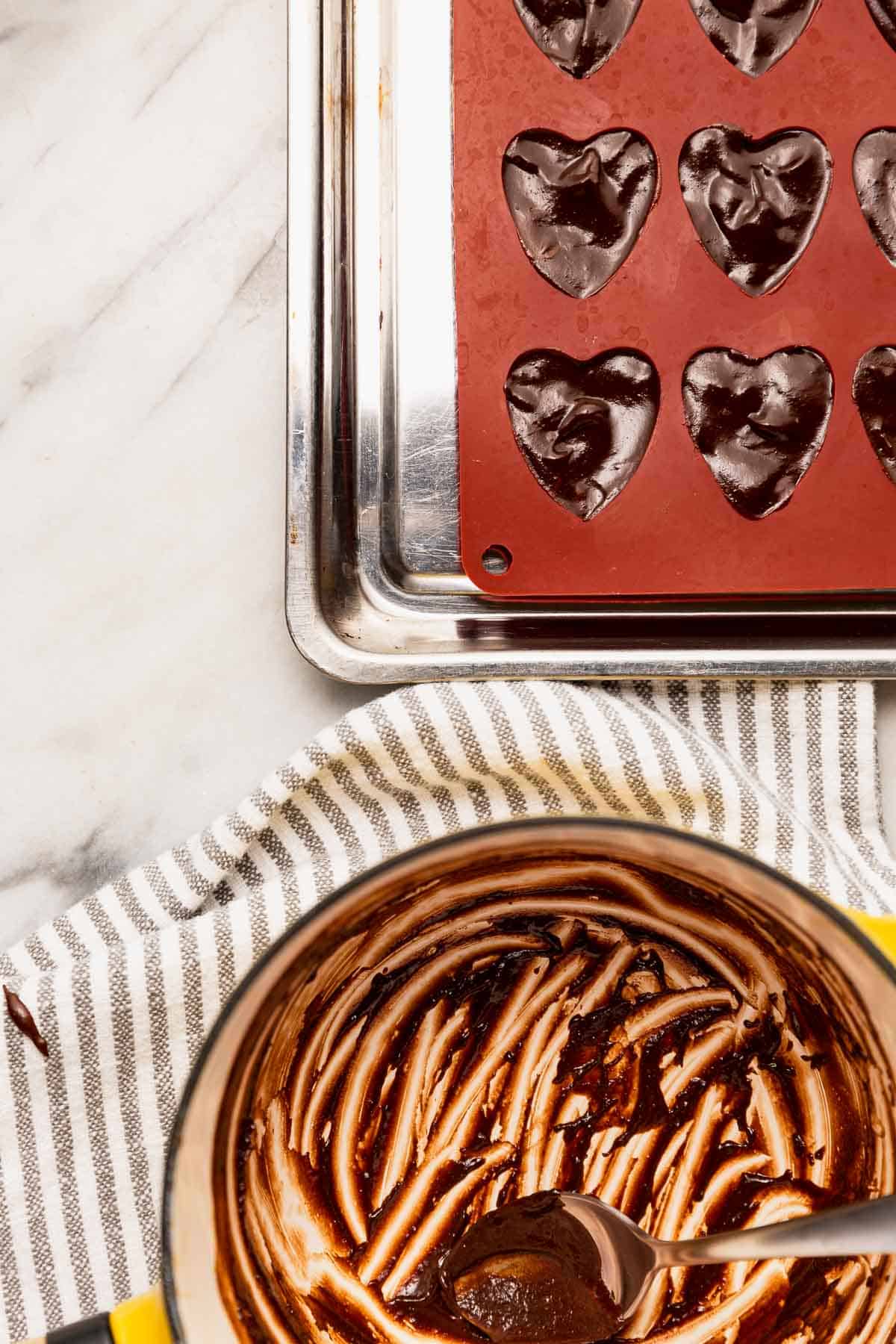 Spoon the truffle mixture into candy molds sitting on a baking sheet. Make the tough decision of who gets to lick the spoon and pot.
Place the tray and candy molds in the freezer. Once solid, pop them out of the molds (pictured are actually a bit soft still). Place them all in a sealed container in the freezer until ready to serve.
Serving
To serve, remove the truffles from the freezer and top each with flake salt.
I find that two truffles are quite satisfying, which is the serving size in the recipe. That said, you do you!
Storing
The truffles can be stored in the fridge for a few days in a sealed container. Place parchment between layers to keep from sticking. Already-frozen truffles can be stacked in a sealed container freely and will keep for up to a few months.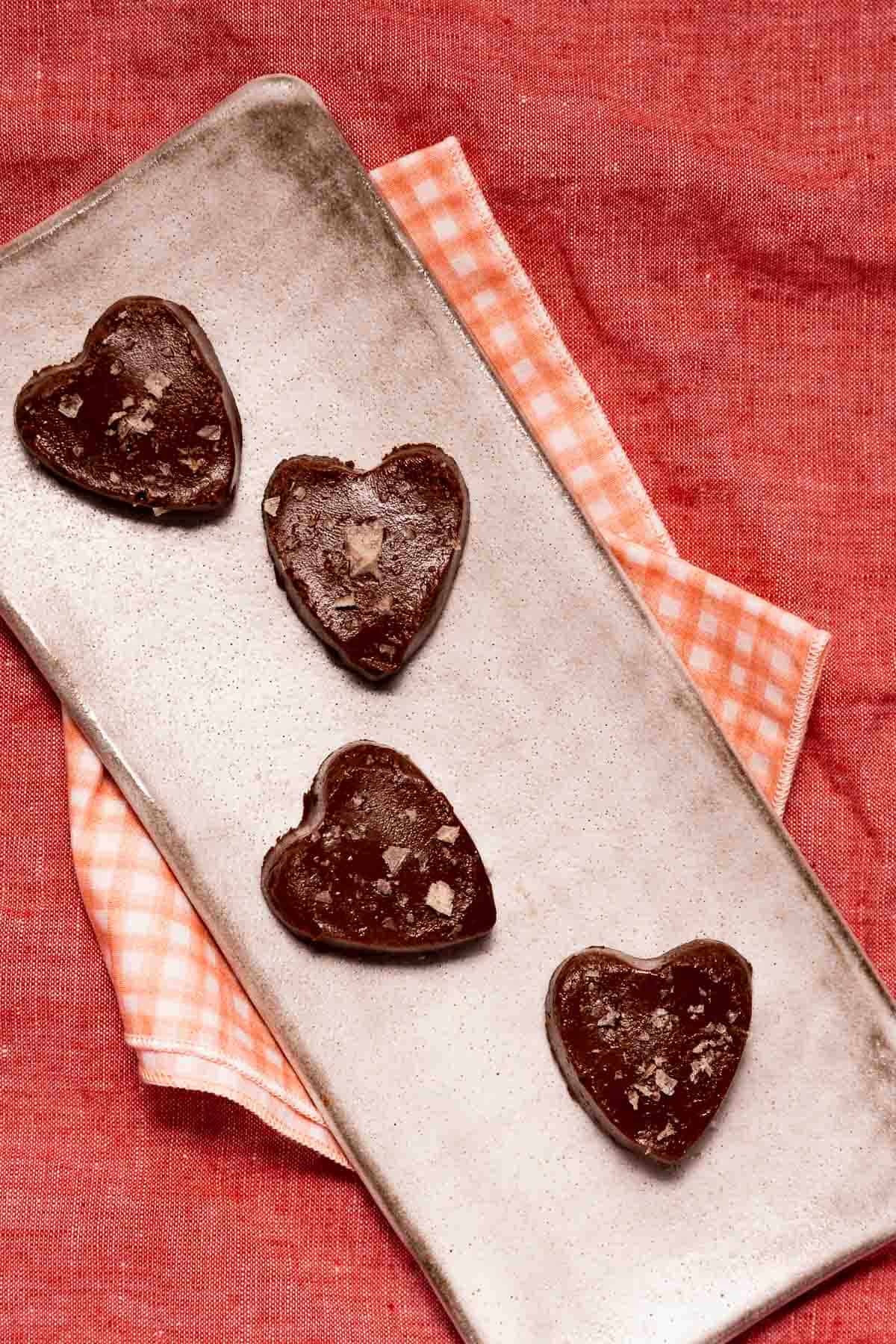 The Recipe
Easy Vegan Chocolate Rosemary Truffles
An easy vegan recipe for chocolate truffles with an Italian twist: fresh rosemary! Enjoy a romantic evening at home while being transported to Italy with each bite! Made using three whole food plant-based ingredients.
__________________
Plant Diversity: Striving for 30 different plants per week for optimal health
The number of plants in this recipe: 3 plants
Print
Pin
Rate
Equipment
truffle mold

high speed blender

cooktop

double boiler or pots and pans

baking sheet

freezer
Ingredients
½

cup

pine nuts

softened (or cashews)

1 ½

tablespoons

rosemary

fresh

2

medjool dates

or other dates

½

cup

water

filtered

½

teaspoon

vanilla

1 ½

cups

nondairy chocolate chips

semisweet or dark, or bars

½

teaspoon

flake salt

smoked or plain
Instructions
Before starting: Soften the nuts by soaking for a couple hours or boiling.

Add the nuts, rosemary, dates, and water to a strong blender and blend until very smooth and creamy.

Add the chocolate chips and creamy mixture to a double boiler (or pot inside a pan holding water). Heat over medium-high and stir frequently until chocolate has melted. Remove from heat.

Place the candy molds onto a baking tray to keep them from sliding or wobbling. Place the pot with melted chocolate onto a hot pad next to the sheet of candy molds. Use a teaspoon to carefully drop spoonfuls of chocolate into each candy mold. Make sure the molds has enough chocolate to fill the mold.

Once the molds are all filled, carefully bang it against the counter a few times to help settle the chocolate. Use the side of a spatula to smooth if you'd like.

Make room in your freezer for the baking tray and place it with the filled candy molds into the freezer and chill for at least four hours.

When the chocolates are cold enough, they will pop out of the molds without changing form. If the chocolate moves or bends when removing it from the mold, it's not done. Place it back in the freezer. If it pops out, put chocolates on a serving plate to enjoy immediately, or put in a container lined with parchment and chill until ready to eat.

Sprinkle flake salt over the tops and serve. Store in a sealed container with parchment between layers in the fridge for a few days or freezer for up to a few months.
Notes
Makes about 28 1 ½ inch truffles.