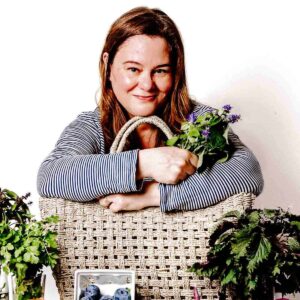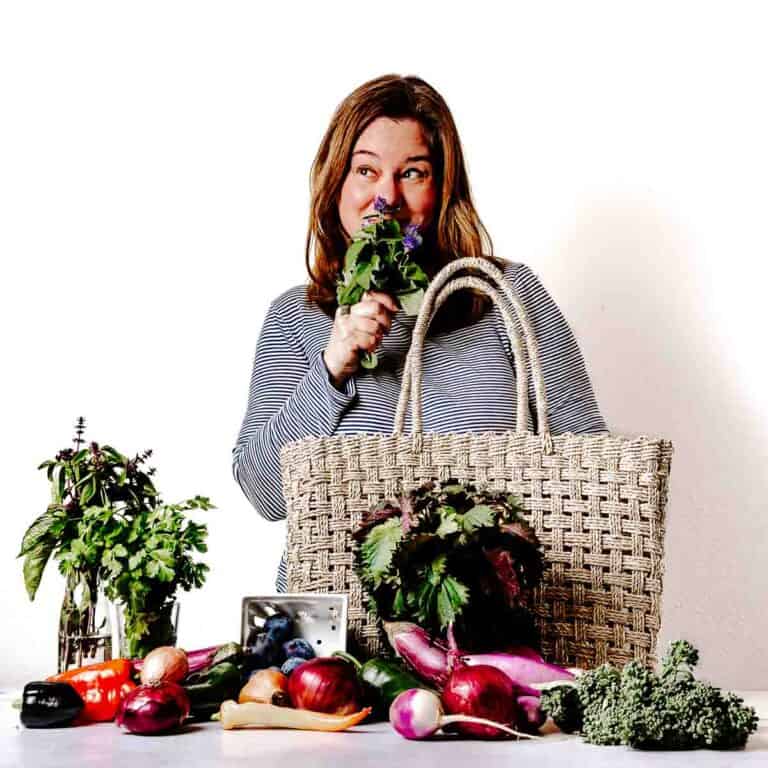 Hi there, welcome!
I'm Kari, the founder of Beautiful Ingredient. I started this blog when I began eating more plants. It's where I celebrate the beauty of plant-based foods and share how to enjoy eating them without a lot of fuss.
I consider a beautiful ingredient to be one that is plant- or mushroom-based, as close as possible to its natural form, and naturally beneficial.
Imagine
If we all ate more plants, we could improve human health, reduce global warming and the amount of suffering in the world, and improve our well-being in general. That all can happen just by eating more plants than we do today; we don't even have to eat them exclusively to accomplish these things!
Want to know more? Check out the National Geographic Fellow Dan Buettner's discovery of the Blue Zones.
Recipes here are about simple food for real life. Many could be made on a busy weeknight.
Here are a few examples that take 30 minutes or less to make:
You can find more recipes that can be made in 30 minutes or less here.
Flavored Waters
In an effort to drink more water myself, I began sharing flavored waters M-F in my Instagram stories. I am working on building a collection of recipes on the blog. You can find them here and a few below:
Take care and do your own research
I am a food enthusiast, not a health expert. While I strive to make positive food choices and am happy to share those choices here at Beautiful Ingredient, I am not informed about your specific health needs. I recommend everyone do their own research and consult with their doctor before making diet changes. We can have individual needs, sensitivities or allergies; make the right choice for you.
choose your adventure
a few things about me
I'm an enthusiastic foodie who gets maybe a little too excited about mint and basil varieties.
I am Forks Over Knives Plant-Based Certified and am learning more all the time.
I'm a food photographer and stylist, recipe developer, and writer obsessed with fresh produce, herbs, and edible flowers. And flavored water! And chocolate.
I love reading, photography, listening to podcasts, farmers markets, home design, traveling, and getting out in nature with friends and family.
I once was addicted to cokes, ate meat, dairy, eggs, and lots of processed foods, and was on and off diets regularly. Now, I'm so inspired to take charge of my own kitchen with a new outlook and I find this plant-fueled lifestyle to be so much more delicious, doable, aligned with my values, simple, and filled with positive results than any diet I've ever tried. And it helps the planet! For me, it's like discovering the missing puzzle piece of my life.
I believe each step toward positive change makes a difference. As I recently told a friend, I feel like anyone taking a step toward eating more plants is a superhero changing the world.
In addition to eating more plants and less processed foods, my current goals are to move more, stress less, laugh more, and love more. I'm also trying to be more present and appreciate the moment I'm in. Some days are better than others, of course - a work in progress!
I'm a wife and mom with a household that includes a bunny and a dog. The whole family helps me with this site as taste testers or cleanup crew.
Once upon a time, I created organic hemp and cotton table linens for Food52.
I occasionally play the soundtrack to Ratatouille as I shoot and edit photos in my studio.
WORK WITH ME
Contact me for food, floral, or product photography and/or recipe development.
still want to know more?
Beautiful Ingredient origins
This site began with a sewing business I'd started as a stay-at-home mom looking for a project of my own and a way to contribute to our income. I taught myself to sew and began creating table linens, which were seen in magazines like Martha Stewart's Whole Living Magazine and HGTV Magazine. They were also sold at Food52 and the Bloomingdale's flagship store.
My creations were always made using eco-friendly materials, such as organic cotton and hemp. When I was ready to move my shop from Etsy to my own website, I decided to tie in a food theme to go with my table linens - and soon discovered that I preferred spending my time behind a camera and in the kitchen rather than at a sewing machine. It was hard to let the sewing business go, yet I know it was the right move for me.
More plants, less stress
Changing food habits can be difficult. I encourage you to take small steps rather than trying to change overnight. Beautiful Ingredient focuses mostly on quick, easy, and satisfying ways to eat plants. If you're new to eating plant-based, try adding one plant-based meal to your week or day, whichever is a new small step for you. I try to remove time and energy barriers so that you can put a meal together on a busy weeknight. After even a small change to my daily routine, I quickly noticed health improvements and more energy. I just felt better in an unexpected way.
My goal is to share what's possible when it comes to eating really well. "Really well" meaning high quality, nutritious, whole foods. That said, the 80/20 rule makes sense to me, especially with something new. It's about trying to eat well most of the time (80% or more) and not beating ourselves up when we don't (striving to keep that around 20% or less). This idea can help us live our lives without taking on a lot of stress around food. But maybe you're 20% eating well and that's an improvement. It's time to give yourself credit rather than getting down on yourself, in my book. I'd rather manage my stress levels than worry about being "perfect." Perfect isn't the point.
Dietary accommodations
Recipes here are all free from animal-based products (including dairy-free and egg-free) and mostly gluten-free, oil-free, and refined sugar-free. There are a few recipes that include dairy-free chocolate chips, for example, which may contain sugar. Recipes that contain gluten, oil, or sugar generally include instructions for modifying.
You are invited
Discover just how beautiful real food is here at Beautiful Ingredient. While the recipes will technically be vegan, they really are just there to help you eat more plants, whatever lifestyle you choose. Enjoy the beautiful ingredients with me!
love & happy eating,
Kari
---
Join the bunch
If you'd like to be updated on what's going on at Beautiful Ingredient, you can receive the free newsletter! I share exclusive info, printables, and more there. Newsletters typically go out only about once per week, when I'm usually sharing my Delicious 5 for the week.
---
Now what?
Wow, thanks for reading this far - let's connect on Instagram!
Here are a few of my latest recipes to try!