Simple and so delicious, this sauce is bursting with flavor and requires just two main ingredients. A tasty whole-food plant-based treat with no added oil. Takes just 2 minutes if you have pecan butter made - 30 minutes if you need to make it.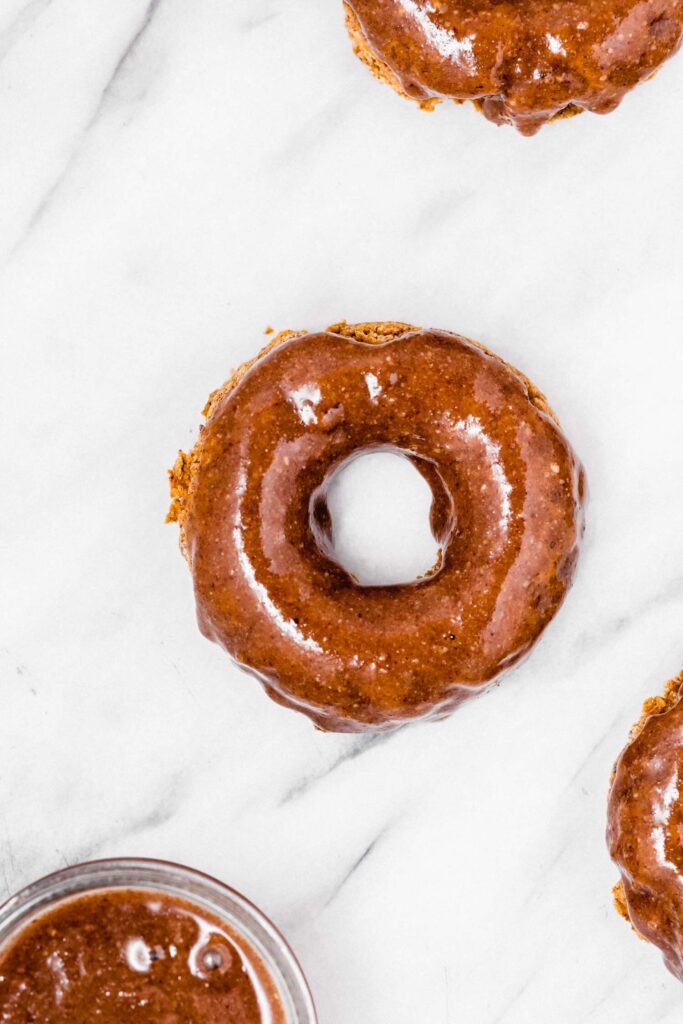 Soooo, want a treat? This simple sauce has powerful autumn vibes and is delicious drizzled on anything that needs more of that. It's like a sticky toffee sauce, only there's no boiling involved - in fact, if you have pecan butter on-hand, you can make any treat better in literally two minutes.
While we've got major fall flavors here, I don't hesitate to enjoy them year round. Many of you know that pecan butter is my jam (which it goes great with, btw). The stuff is like gold and I treat it as such, keeping a batch always on-hand and using it regularly yet sparingly. I treasure it and always have a batch on-hand. It's rich with sweet, buttery notes, a great nut butter for topping apple slices, oatmeal, rice cakes, and chia pudding. This sauce is more drizzly - so also great for all of these foods, and sweeter - a real treat. It's especially good added to baked goods and ice cream, especially pumpkin and apple flavored goodies. Dip and twist to cover a baked donut with it - you'll be glad you did!
This recipe couldn't be easier. All you need is pecan butter and maple syrup. That's it! It's easier to make than you might think; in fact, here's my Easy Pecan Butter recipe that I still make on a monthly basis.
This recipe is practically not a recipe, it's so easy. I feel it's so important to share it with you, though, since it's so delicious and so easy to make a batch of any size. See the recipe below to see what I mean.
Pictured on Baked Pumpkin Chai Spiced Donuts.
What's to love about this maple pecan sauce recipe
•vegan
•quick (ready in 2 minutes, or within 30 minutes if making pecan butter from scratch)
•easy
•gluten-free
•refined sugar-free
•best enjoyed during autumn and winter months, yet great all year round
•especially wonderful with breakfast, dessert, or as a snack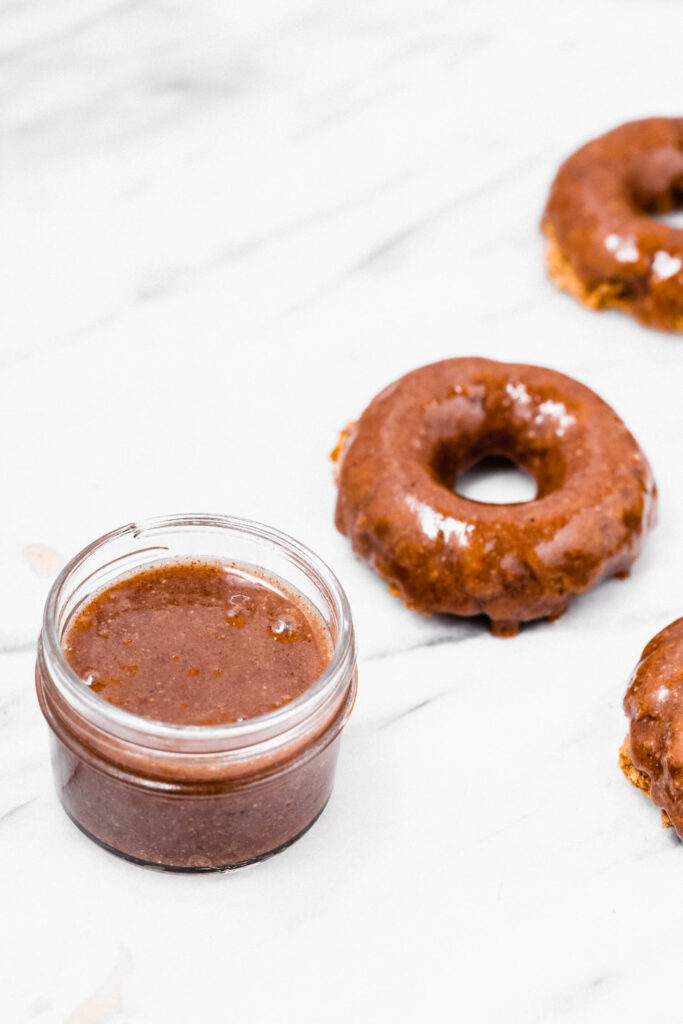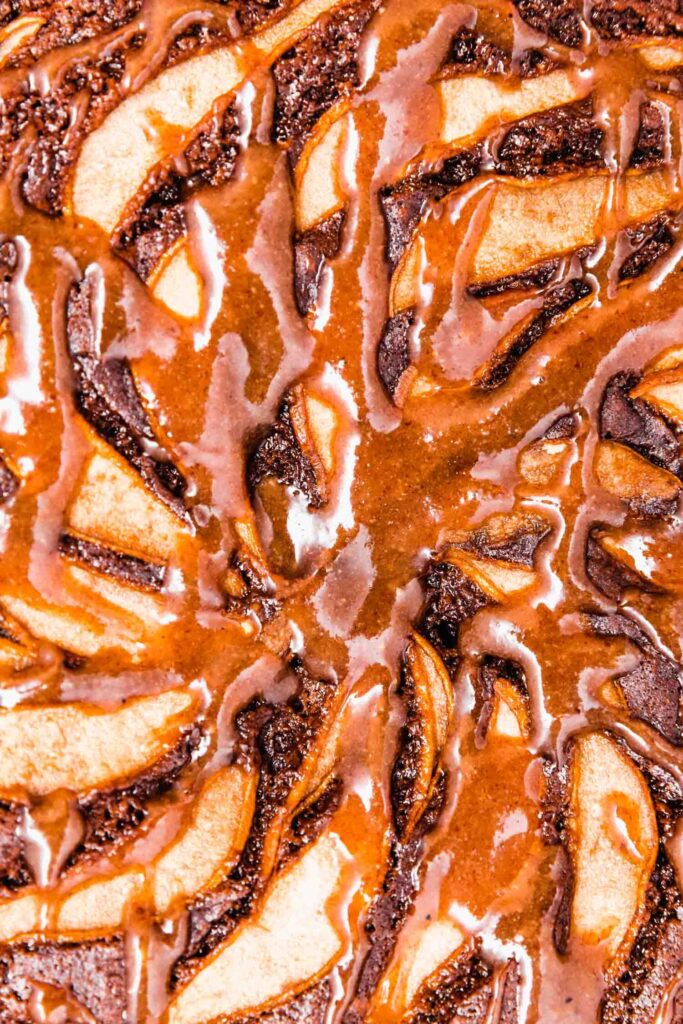 More sweet toppings
The Recipe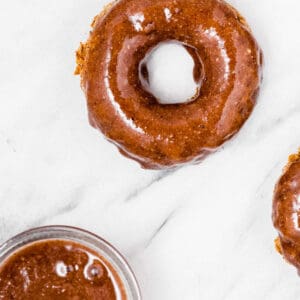 Quick and Easy Maple Pecan Sauce recipe
vegan • easy • gluten-free • refined sugar-free • 30 minutes or less • autumn • year-round • breakfast • dessert • snack
Print
Pin
Rate
Instructions
In a small bowl, stir the pecan butter and maple syrup together.

Serve over baked goods, ice cream, apples, or other goodies.

Store in an airtight container in the fridge.
Notes
Note: The pecan butter takes less than a half hour to make if you don't have it on-hand.
Makes ½ cup, or see Note below.
Note: This recipe is just equal parts pecan butter and maple syrup, so make any amount you'd like using a 1:1 ratio.