Yes, you can drink lilac water! It has the most beautiful flavor and is so easy to do.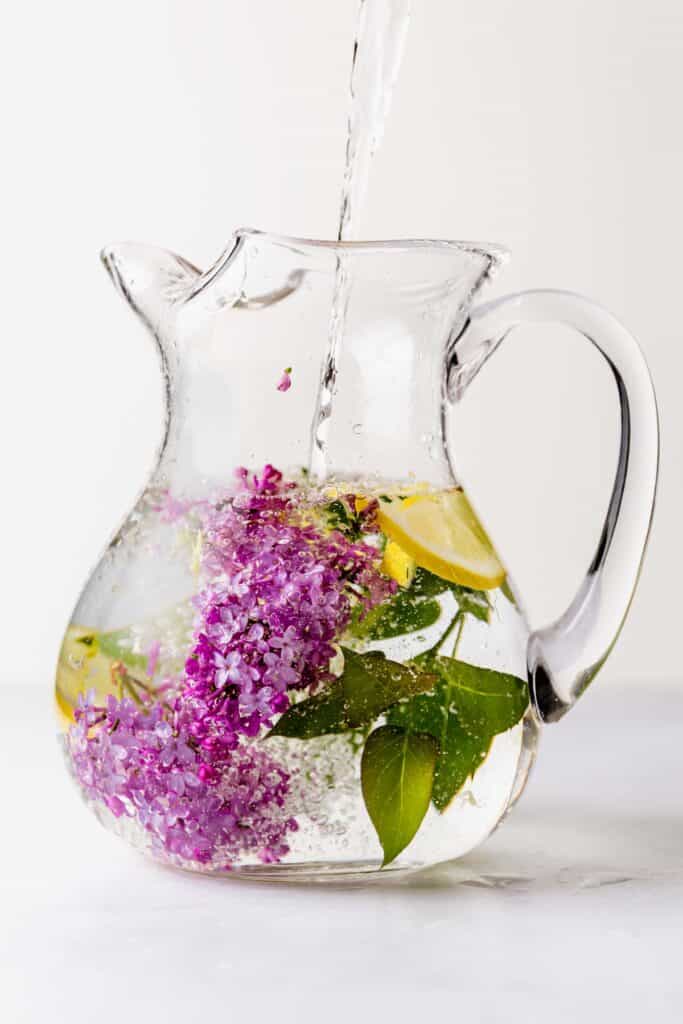 What's refreshing and can fill your day with beauty (and hydration)? Lilac flavored water! Did you know that lilacs are edible flowers? If you were to eat a bloom right off the stem, you'd probably find it actually has a sharp, bitter flavor that doesn't taste a whole lot like the lovely scent of lilacs. They're best used to infuse. Water infused with lilacs tastes just like that beautiful lilac scent - how delicious is that?! Yes, you can literally drink up a bouquet of spring flowers. Don't miss out on this amazing flavor experience any longer! Plus, this is water that is so beautiful it can be a centerpiece for your next spring gathering.
Starting my day by adding a sprig of herb or piece of fruit to my water has changed my life. I now drink about 75-100 ounces of filtered, infused water each day. Before starting this habit? 0-16. The rest, canned seltzer water. This feels so much better! I do encourage a good, strong water filter - it makes such a difference in flavor while filtering out things that shouldn't be there.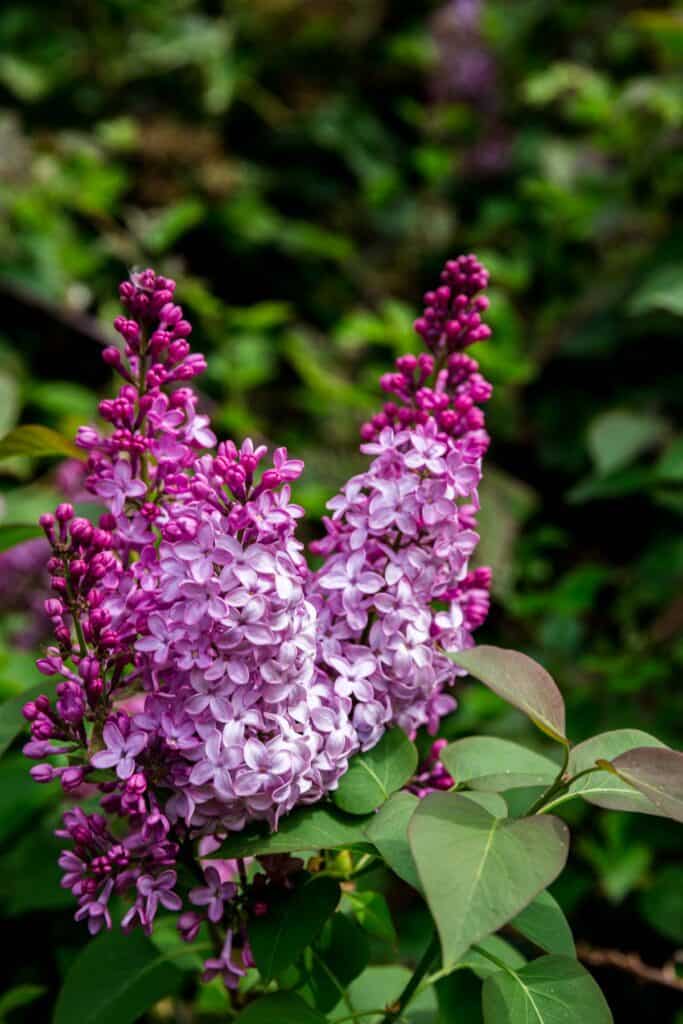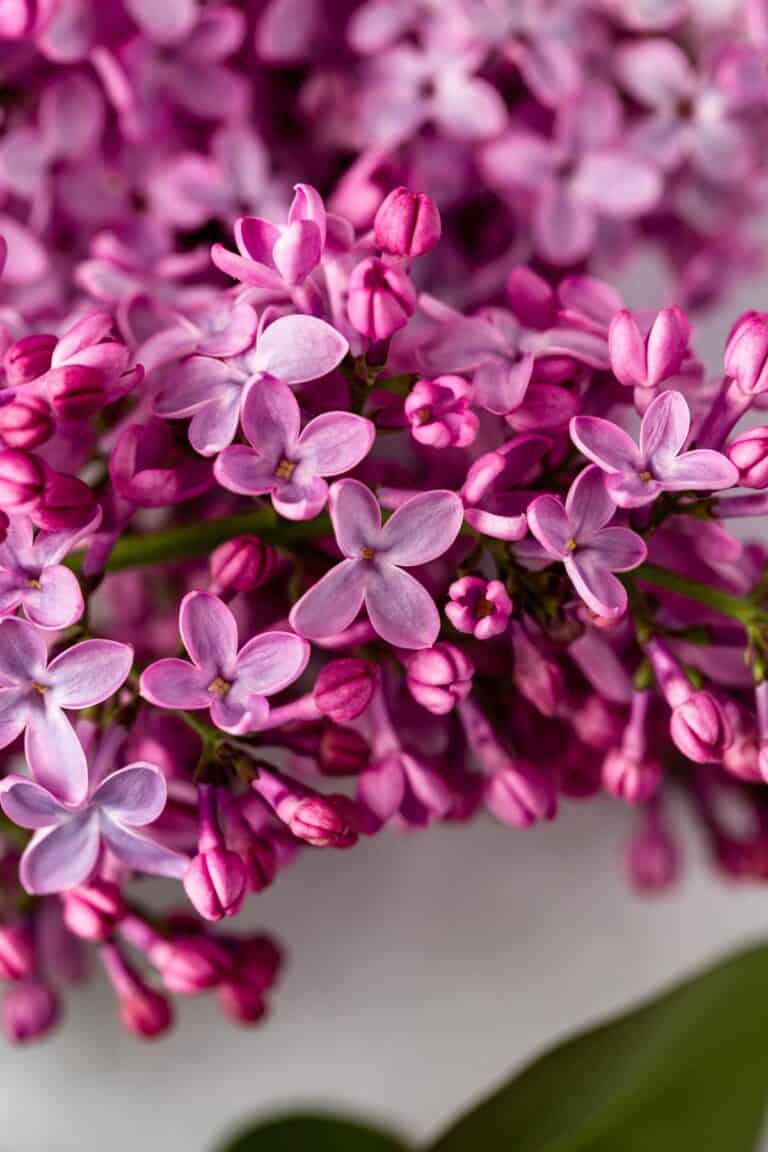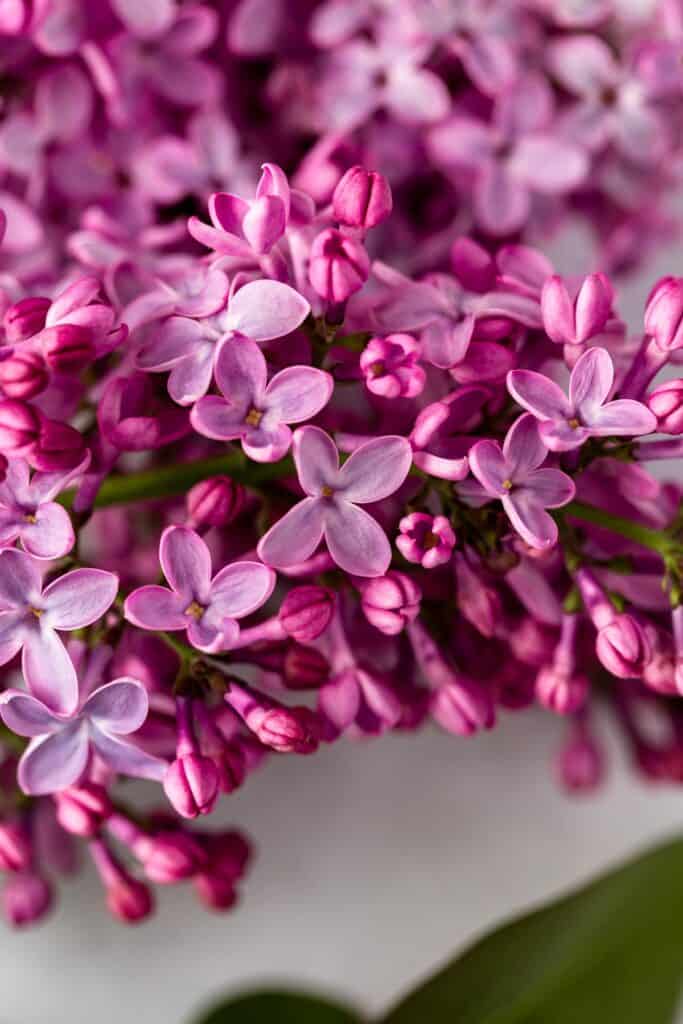 How to Make Lilac Flavored Water
Start with clean lilacs.
Flowers sold in shops can be loaded with chemicals and pesticides, so try to gather them from a trusted source that lets their produce and flowers grow without harmful chemicals.
Soak your blooms.
By soaking and swishing them briefly in a bowl of water, anything that's settled on the blooms can be released. Then, that water can be reused to water any plants you have outside.
Add the blooms to a pitcher or an individual glass.
I love to add 3-5 stems of lilacs to my largest pitcher so that I can gaze at it and drink from it all day. That way, my family can also enjoy it. If you are going to be out and about or don't have a large pitcher, place one stem in a large glass or reusable water bottle and simply continue to refill it throughout the day. The flavor is amazing and stays subtle throughout the day without getting bitter.
Add some lemon.
I encourage you to try the lilac water with only lilacs first so that you experience that lilac flavor fully. Then, try adding a wedge or two of lemon, depending on the size of your vessel. Lemon and lilac are lovely together!
water safety
It's important to wash anything that's going into your water well. Wash your hands and produce well; soaking fruit and veggies for 5 minutes and then rinsing can help remove anything that shouldn't be in your drinking water.
Be sure to drink water with fresh produce in it within two hours. If you're not going to be done by then, place it in your fridge until you're ready to drink more. You can keep a pitcherful in the fridge and just keep pouring it into a glass when needed; it will stay nice and cool that way. Otherwise, keep it ice cold with lots of ice.
There can be a lot of stuff we'd rather not be drinking in tap water. Using filtered water helps remove it.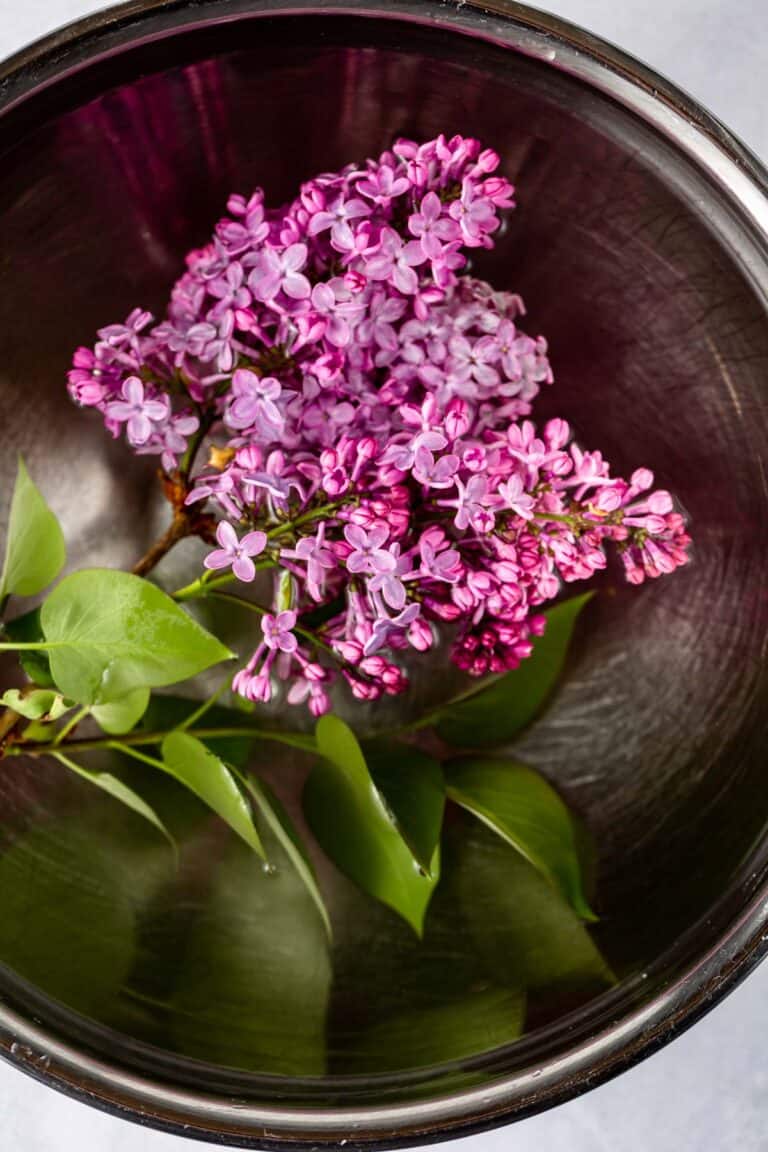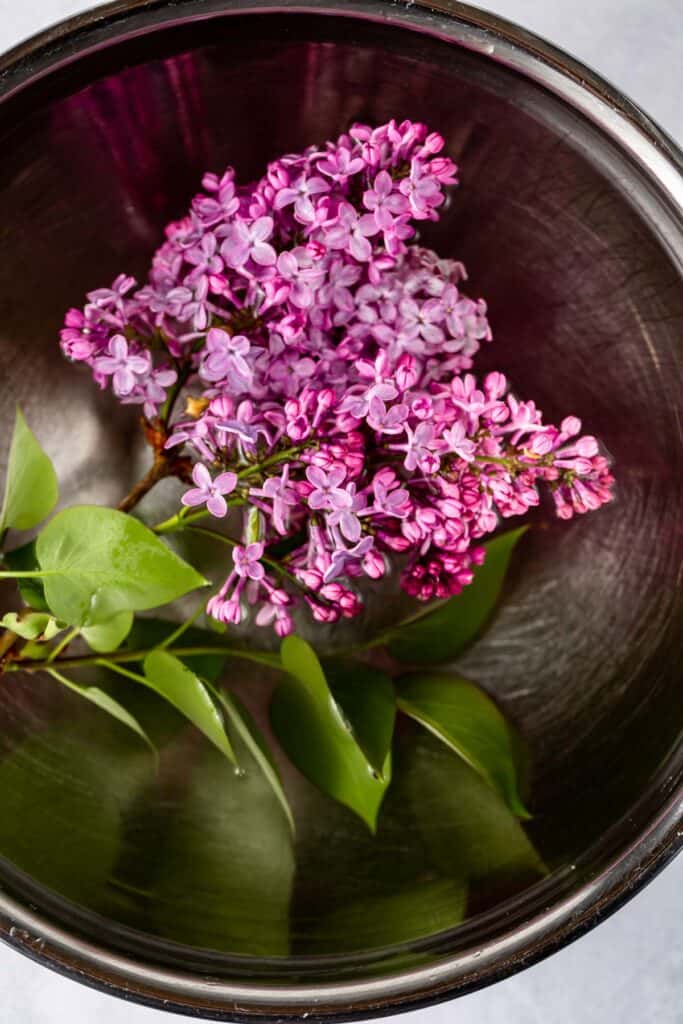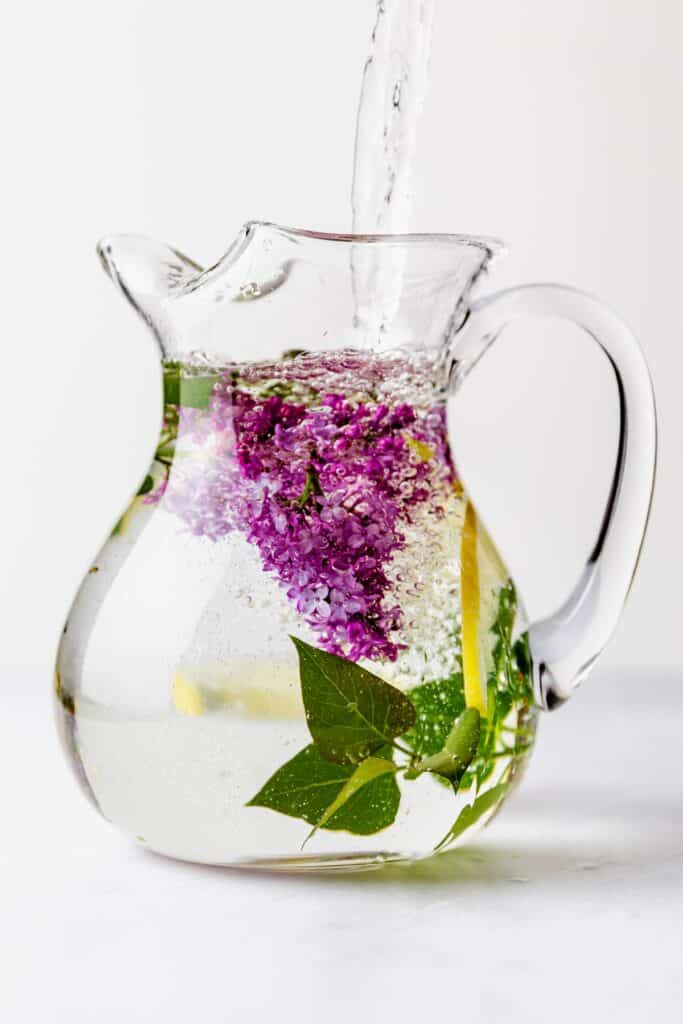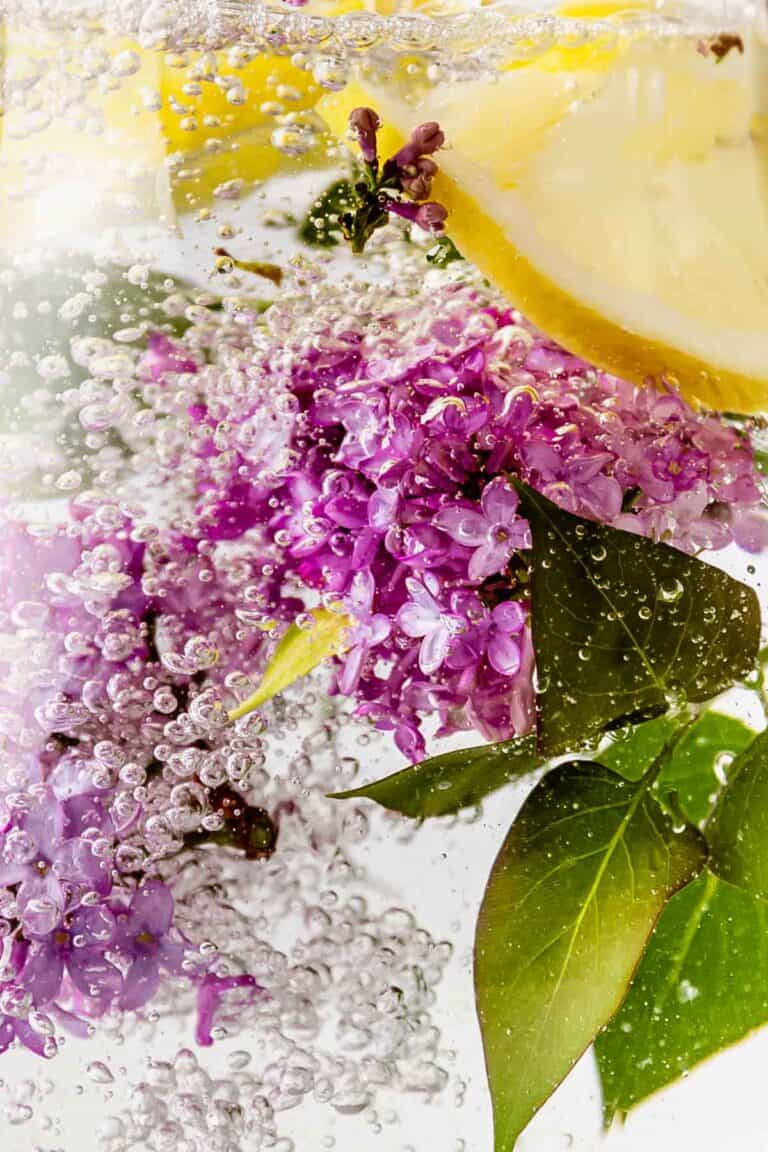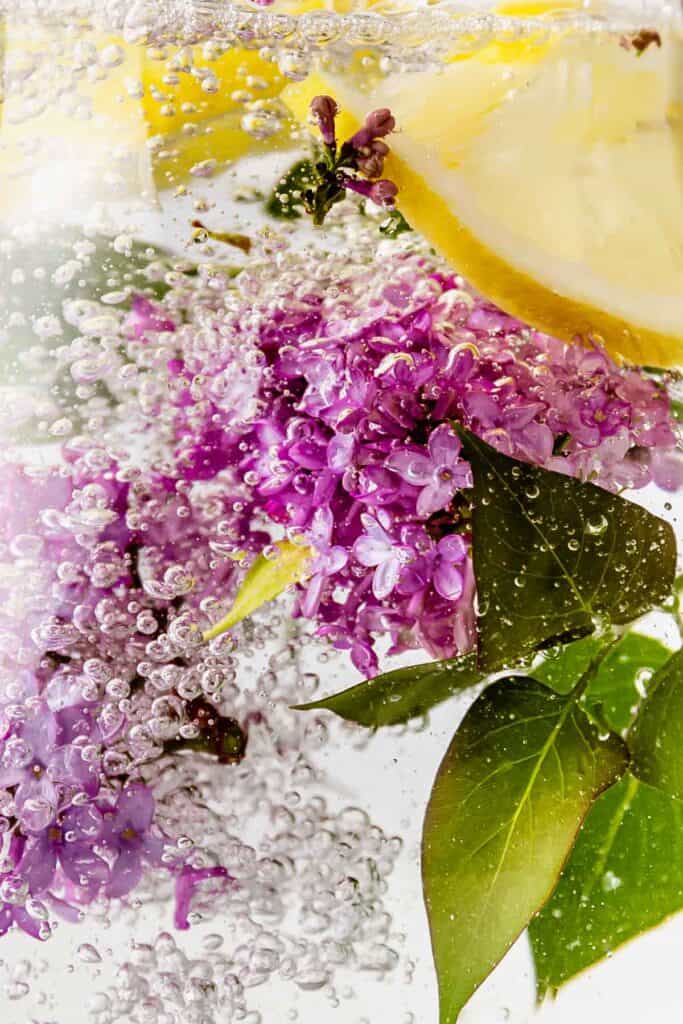 More flavored waters
The Recipe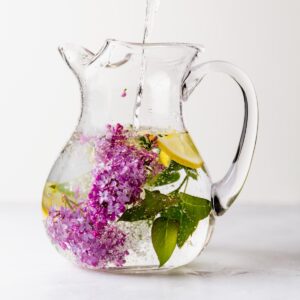 Lilac Water
Do you love the scent of lilacs? Wouldn't it be wonderful if that delicious floral fragrance could also be a flavor? Try infusing your water with this edible flower! Lilac flavored water tastes like that lovely scent, subtle yet enduring throughout the day. It's so easy to make this delicious floral water happen - it only takes a few minutes! Makes a beautiful centerpiece for any occasion, too.
Print
Pin
Rate
Ingredients
1

lilac stem

for one large glass or water bottle
Optional
1

lemon slice

or wedge for one large glass or water bottle
For a pitcher
3

lilac stems

up to 6

2-3

lemon slices

or wedges
Instructions
Place your lilac stem(s) in a bowl of water and swish it around to remove any debris.

Shake off each stem, pat it onto a kitchen towel, then place the stem in a glass or pitcher. For more flavor, give each stem a squeeze before placing it in the vessel.

Fill the glass or pitcher and keep the flowers in to enjoy throughout the day.