This delicious drizzly vegan caramel sauce can be ready in just 5 minutes and totally satisfies that sweet tooth. It's a lighter non-dairy way to enjoy caramel sauce, and I actually use it to reduce my nut butter intake. Ridiculously easy to make, it just requires three ingredients. A nut-free option and other substitutions are included (I'll cut to the chase: oat milk with almond butter and half maple/half date syrup are my favorite options). This recipe suits a whole food, plant-based, vegan, gluten-free lifestyle. Bonus: It's thin enough for lots of drizzle!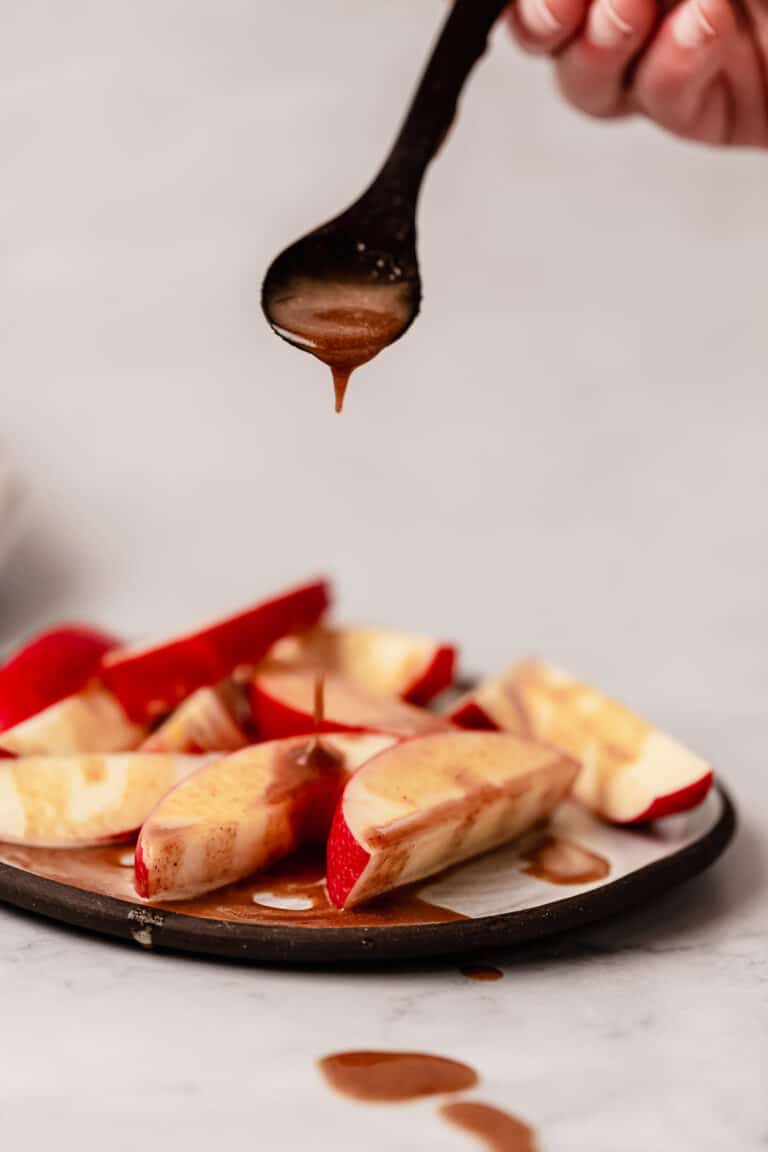 My sweet tooth is a strong and mighty one. Finding a healthy way to wrangle and satisfy it can be challenging, especially when it's hangry. This recipe provides immediate relief; even a small spoonful can do the trick.
I love a drizzly caramel sauce; it means I can get caramel all over the place more easily - a good thing! I also love it because it's another step lighter than my Maple Pecan Sauce, which is basically a thicker, richer caramel sauce. This recipe has all the delicious flavor while adding plant-based milk to make it more drizzly.
How did this sweet recipe come about? It actually had to do with my morning oatmeal. For years, I was topping my oatmeal with almond butter and maple syrup separately. The nut butter wouldn't drizzle while the maple syrup would drizzle so fast I'd end up with more than intended. After blending them with oat milk, I discovered the ideal viscosity and flavor! This sauce is much more drizzly while having only about half the fat of almond butter by itself. It tastes better and is lighter - win win!
Because its ready in five minutes and requires ingredients I usually have on-hand, it's fast becoming a staple recipe that's consistently in my fridge. Simply eating a spoonful when that sweet tooth is calling is often all I need to quiet it - yay!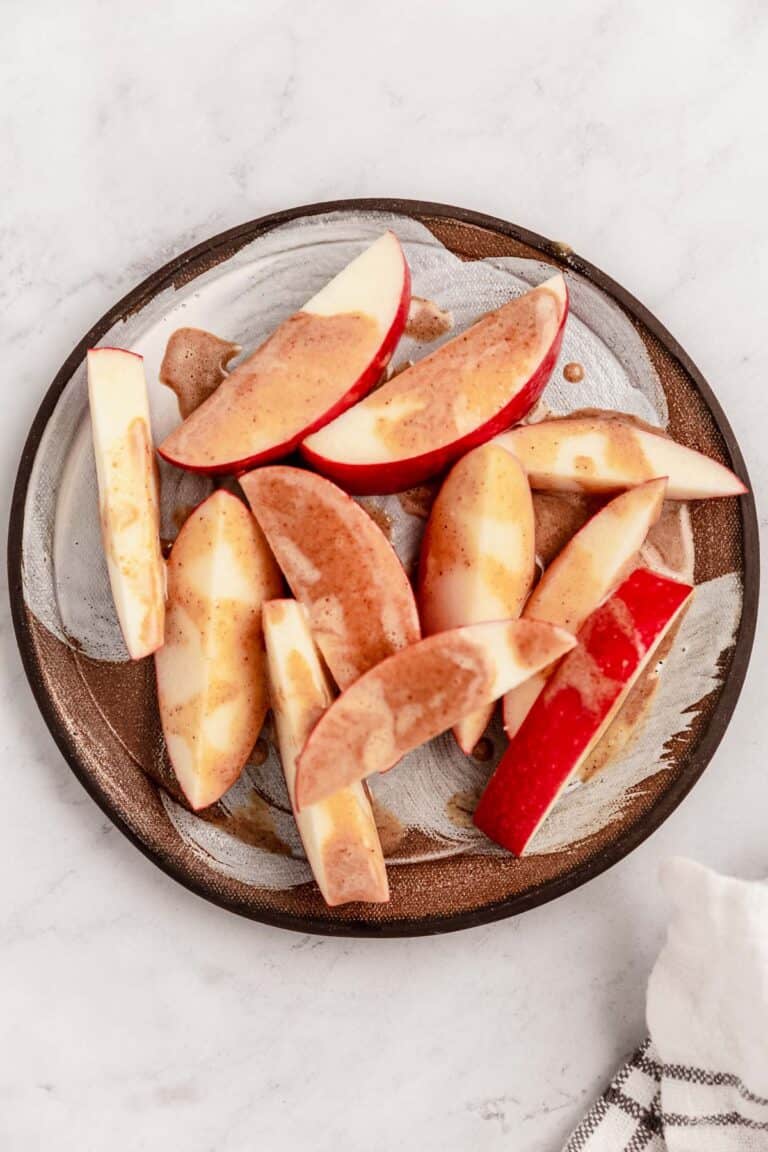 Vegan Caramel Ingredients and Variations
Unsweetened plant-based milk: Most plant-based milks will work well with this recipe. Oat milk is particularly nice and creamy, and I would welcome an unsweetened vanilla milk anytime.
Maple or date syrup: Either syrup will do for this recipe - or a combination. It's easy to find jarred date syrup that is made from just organic dates, and date syrup is a bit more nutritious than maple. I prefer the flavor of maple syrup while wanting the benefits of date, so I like mixing the two in this recipe. Have fun trying one of the flavored varieties of date syrup, like chocolate date syrup, yum!
Nut butter or sunflower butter: My love of pecan butter runs deep, as you probably know, and it's really delicious in this recipe. That said, almond butter is excellent here, really contributing to the caramel flavor, and more likely you'll have it on-hand, so I recommend almond butter in general. Other nut butters will bring a flavor that may make it less caramelly, yet will probably still be really delicious! I encourage you to try a variety. If you need your caramel to be nut-free, sunflower butter is a great option. To keep it oil-free, choose a nut or sunflower butter with no added oil.
Salt (optional): Nut butters are often salted, so you may find you don't need to add any. I recommend blending the three main ingredients first and tasting before adding any salt; you may find you don't need it. If you do, any salt you'd like may be added. I personally like adding flake salt and then blending again.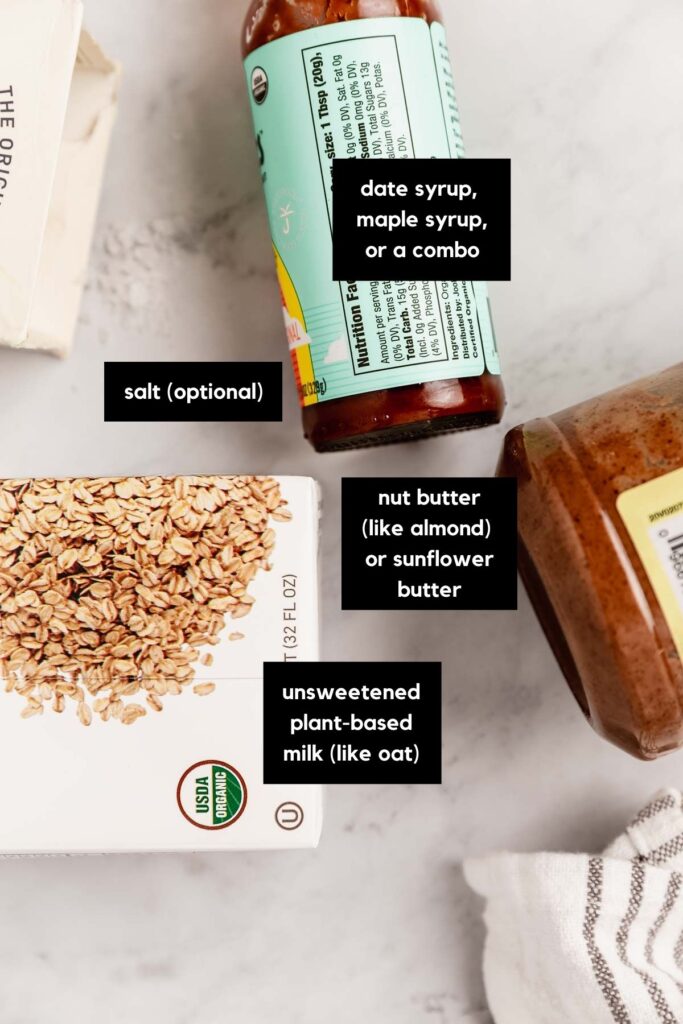 Five Minute Vegan Caramel Recipe Instructions
This caramel recipe couldn't be simpler. It's equal parts milk, syrup, nut butter. That's it! If you have these items on-hand, which many of us do, than you're good to go on having this recipe ready in just 5 minutes.
While you could stir it together, that would take awhile and still may not fully combine, so I recommend using a blender or food processor.
This caramel may seem too thin once blended; keep in mind that's what makes it drizzly! If you'd prefer not quite so thin, add a little less milk than nut butter and syrup.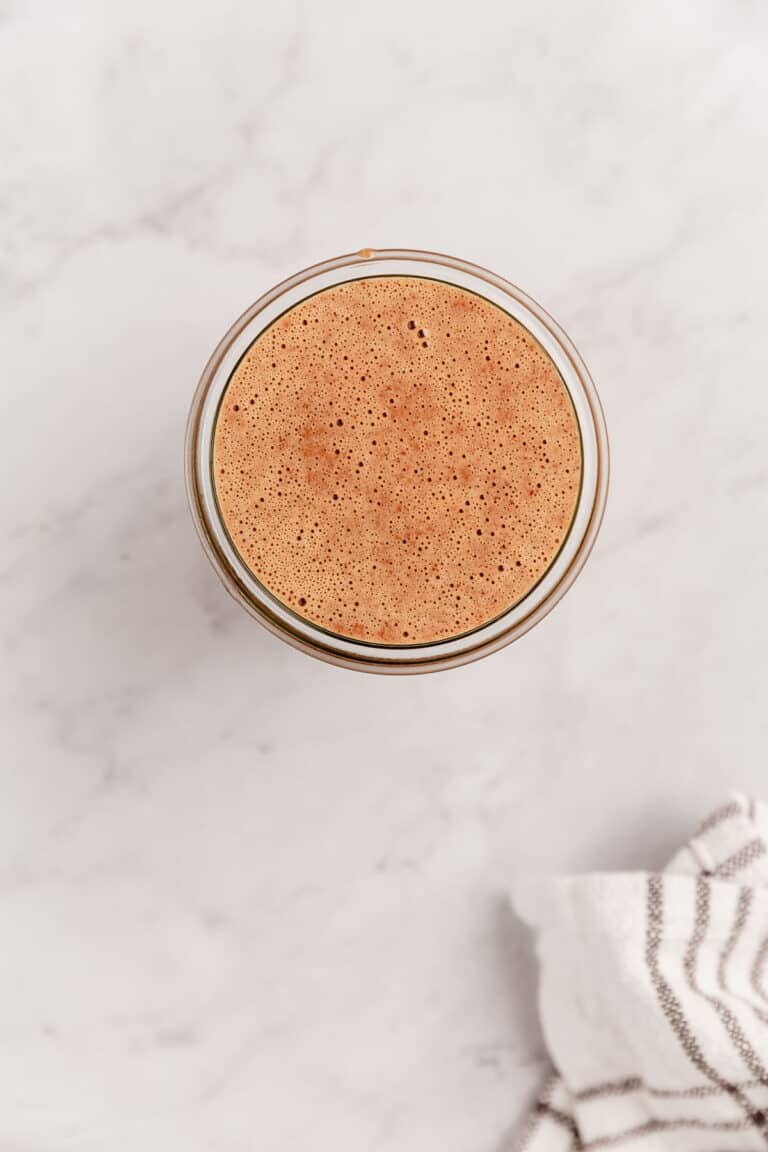 Serving
This drizzly caramel sauce is super delicious by the spoonful, on ice cream or other desserts, on a yogurt parfait, oatmeal, toast, in hot drinks, on baked goods - whatever you'd like!
The recipe is figuring on two tablespoons per serving, which will cover most food pretty thoroughly.
Storing
Keep your drizzly caramel sauce in a jar or other sealed container in your refrigerator. I haven't tried freezing it yet - if you do, let me know how it goes!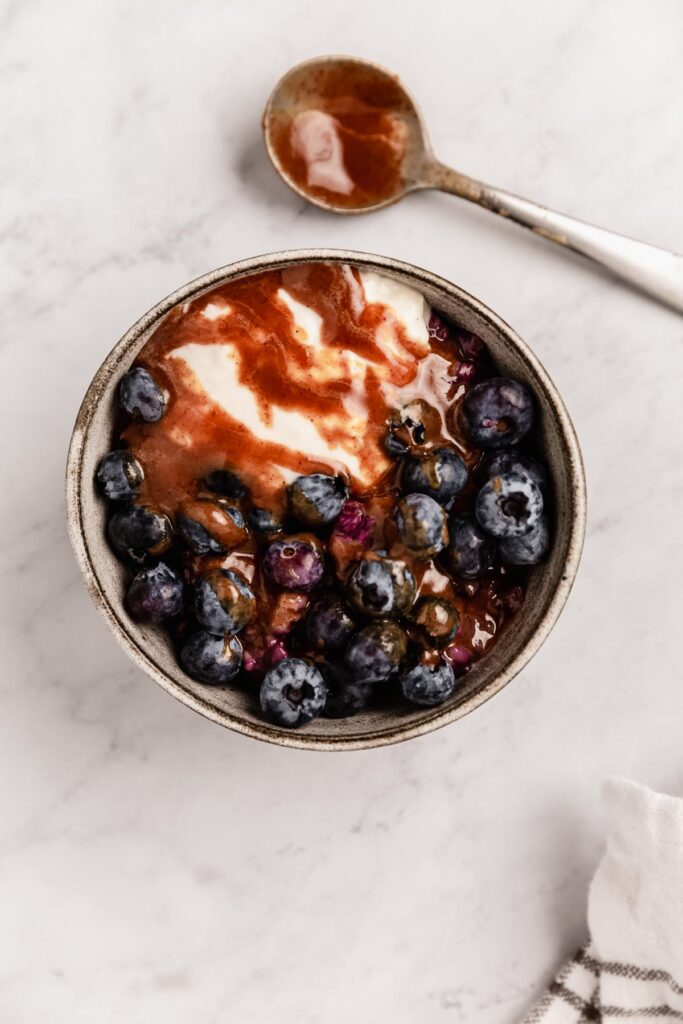 Make this with the caramel sauce:
More sweet vegan toppings
Other caramelly recipes
The Recipe
5 Minute Drizzly Vegan Caramel Sauce
This delicious drizzly vegan caramel sauce can be ready in just 5 minutes and totally satisfies that sweet tooth. It's a lighter non-dairy way to enjoy caramel sauce, and I actually use it to reduce my nut butter intake. Ridiculously easy to make, it just requires three ingredients.
Plant Diversity: Striving for 30 different plants per week
The number of plants in this recipe: 3 plants
Print
Pin
Rate
Equipment
blender

or food processor
Ingredients
½

cup

unsweetened plant-based milk

I like oat. Vanilla varieties work well.

½

cup

maple syrup

or date syrup, or a combo

½

cup

nut butter

I like almond or pecan. Use sunflower butter for nut-free. Look for one-ingredient butters without added oil.

salt

to taste (optional)
Instructions
Blend all the ingredients together until well combined. If possibly adding salt, blend without and then taste to see if it needs it. Add a small pinch of salt at a time, if using. The caramel will seem thin, and that's ok. That's how it's so drizzly!

Pour the caramel sauce into a jar or other sealed container and store in the fridge for up to a couple weeks (if it lasts that long).

Serve over oatmeal, apples, yogurt, ice cream, baked goods, toast, in hot drinks, and on anything else you'd like a caramel drizzle!
Notes
Almond butter recipe
Pecan butter recipe
Note: If purchasing nut butter and you'd like the best option without added oil, read the label to ensure it is organic or they have not been grown with harmful pesticides and contains just the nuts (or nut alternative) - plus salt, if desired.