41 fantastic easy vegan recipes that are suitable for a college dorm room! Minimal tools required while full of flavor and nutrients, these are the kind of recipes that are doable in a dorm room with a full day of classes. We've got a wide variety, including flavored waters, breakfast ideas including a latte, snack & dessert options, lunches/dinners, even a seasoning mix! All are vegan and some are gluten-free, oil-free, and refined sugar-free. Provided by a variety of food bloggers from around the world.
Nutritious vegan options are becoming more prevalent in college dining halls - yay! Still, it's not necessarily a wide variety of options available day to day, so I called on some of my fellow food bloggers to help me compile a resource for you college students to help you discover what you can cook on your own. That's right, in your dorm room! A special thank you to each of these wonderful contributors.
Tools
All of these recipes can be made with just the following appliances:
a mini-fridge
a microwave
coffee maker, milk frother
It would also be a good idea to have the following basics:
bowl
dish
cup
utensils
jar with a lid or other storage container
cutting board and knife (if not allowed, use one in the dorm kitchen or buy already-chopped fruit & veg from the dining hall)
Where to Find Ingredients
See what you can bring back to your room from the dining halls. Remember the on-campus market, too, where you can also (usually) use your dining card.
Most college towns have a farmers market nearby, which can add much-desired variety to your diet, even with a small amount of cash. And you get to support local, hard-working farmers! You can't beat the quality found at most markets, with their fresh-picked selections.
Check out the nearby grocery store. Some schools even have a shuttle that will take you on the weekends.
Try growing a few herbs on your windowsill! It's easy and adds so much to your dish. Think fresh mint in your water, basil in your salad.
Go solo or buddy system
Your roommate or someone else in your hall might want to go in on some groceries and use these recipes, too! They're bound to find something they like on this long list, whether or not they consider themselves "vegan." You'll be doing them a favor, introducing them to some delicious and nutritious food. More brain power for school! You could even start a group dinner club, with each person making a recipe from the list and eating them together, discovering your favorites. Have fun!
41 Easy Vegan College Dorm Room Recipes
compiled by Beautiful Ingredient
Flavored Water
Lemon Mint Flavored Water by Beautiful Ingredient
Cherry Vanilla Flavored Water by Beautiful Ingredient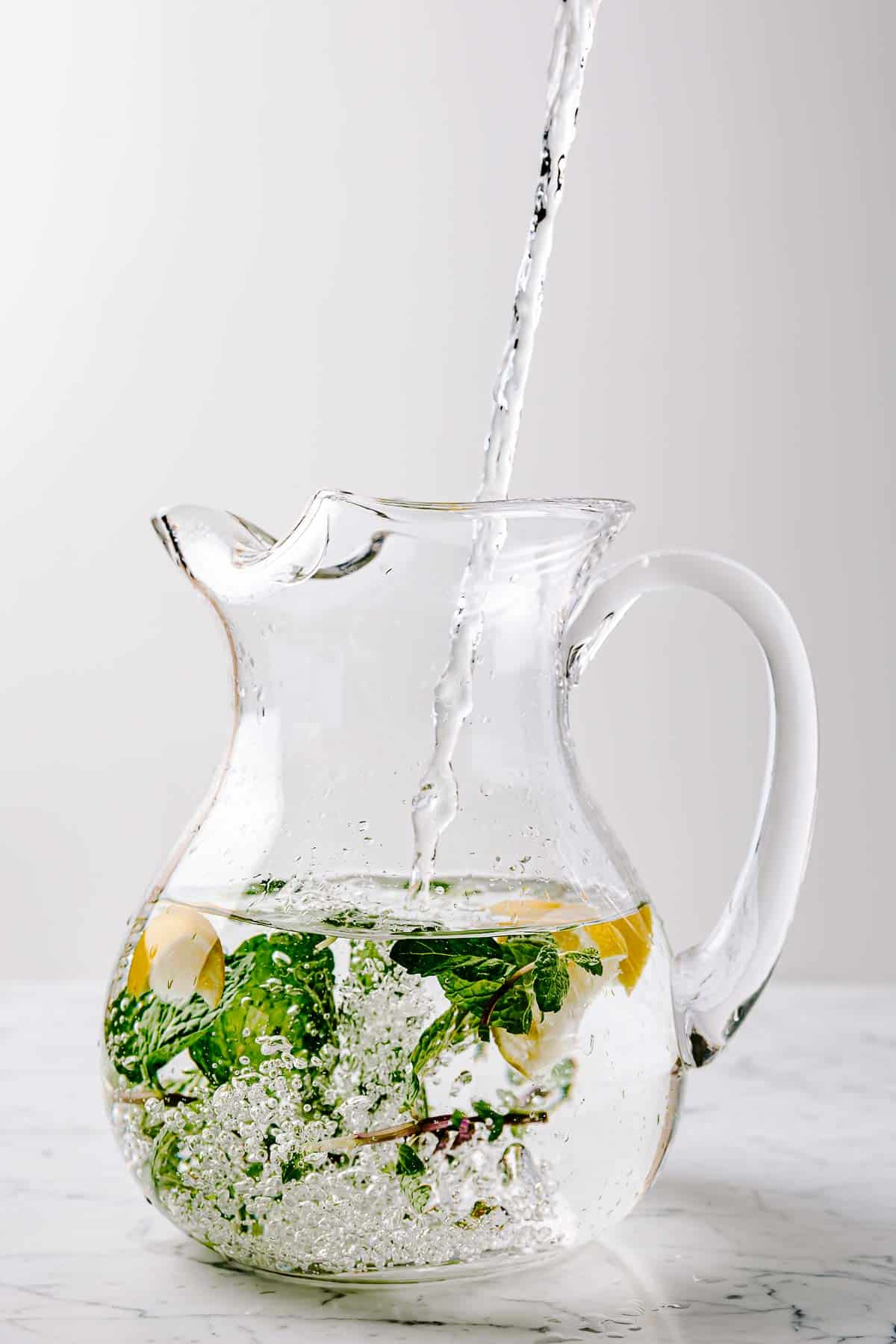 Breakfast
Homemade Vegan Caramel Latte by Beautiful Ingredient
Vegan Caramel Steamer by Beautiful Ingredient
Quick Chocolate Cherry Oatmeal by Veggie Primer
Homemade Instant Oatmeal, 4 Flavors! by Veganosity
Almond Joy Chia Pudding by Dianne's Vegan Kitchen
Chocolate Chia Pudding by Yummy Mummy Kitchen
Pink Dragon Fruit Chia Pudding by Beautiful Ingredient
Tropical Chia Pudding by Beautiful Ingredient
Mini Microwave French Toast by Strength & Sunshine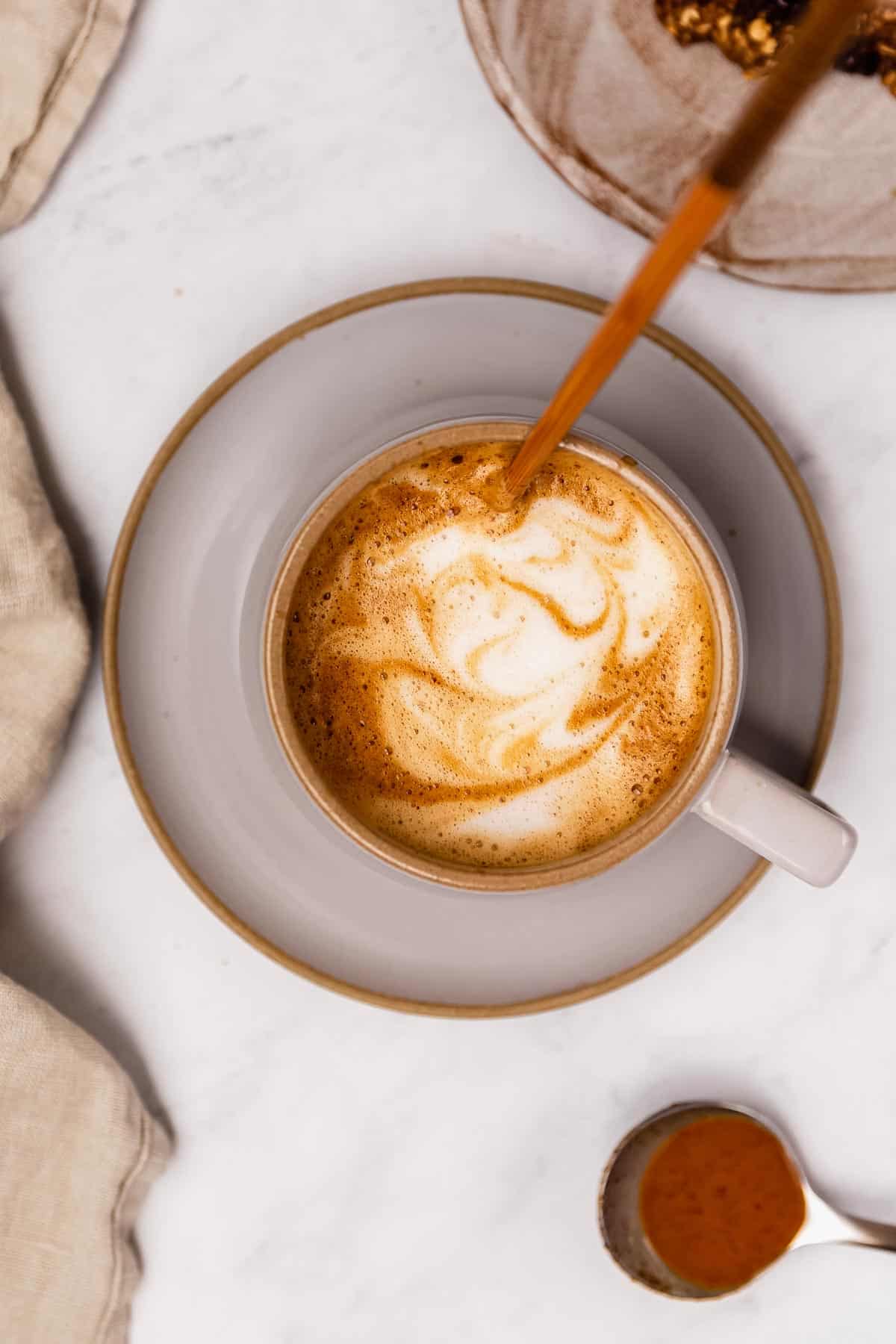 Snacks & Desserts
Vegan Peanut Butter Microwave Mug Cake (3 Ingredients) by Rhian's Recipes
Cookie Dough Protein Balls by V Nutrition & Wellness
Peanut Butter Chocolate Coconut Bites (no bake) by Delightful Adventures
Pistachio Chocolate Banana Sushi by The Petite Cook
Tahini Bon Bons by Fried Dandelions
Healthy Black Forest Bon Bons (gluten-free) by Sunnyside Hanne
Peach and Black Bean Salsa by Cadry's Kitchen
Mango Salsa by Beautiful Ingredient
Vegan Ceviche with Hearts of Palm by Cadry's Kitchen
Creamy Avocado Hummus by Yumsome
Favorite Guacamole by Beautiful Ingredient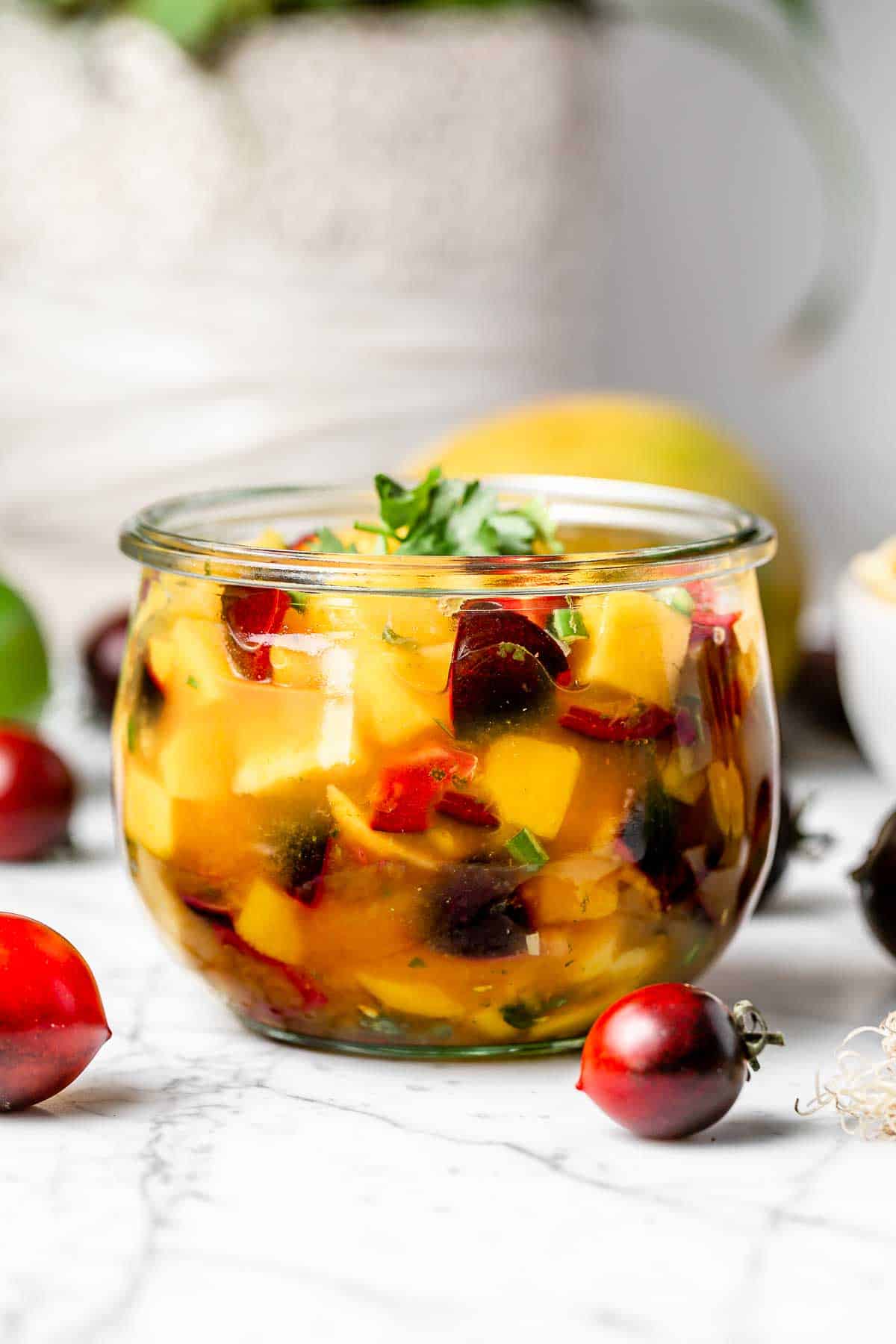 Lunch or Dinner
Sandwiches & Salads
Veggie Wrap with Apples & Spicy Hummus by Veggie Inspired
Quick & Easy White Bean Salad (salad or sandwich) by Veggie Inspired
Apple Walnut Chickpea Salad (salad or sandwich) by Where You Get Your Protein
Vegan Tuna Salad (salad or sandwich) by Veggies Save the Day
Chickpea Salad with Jalapeño Relish (salad or sandwich) by Beautiful Ingredient
Avocado Chickpea Lettuce Cups by Tasting Page
Cannellini Bean Salad with Basil & Sun-Dried Tomatoes by Food Pleasure & Health
Simple Black-Eyed Pea Salad by Delightful Adventures
Black Bean Mango Salad by Dianne's Vegan Kitchen
Healthy Vegan Greek Salad by Yummy Mummy Kitchen
White Bean Cherry Tomato Basil Salad by Veggies Save the Day
Balsamic Bean Salad by Fried Dandelions
Simple Vegan Panzanella by Yumsome
Avocado Artichoke Lentil Salad by Tasting Page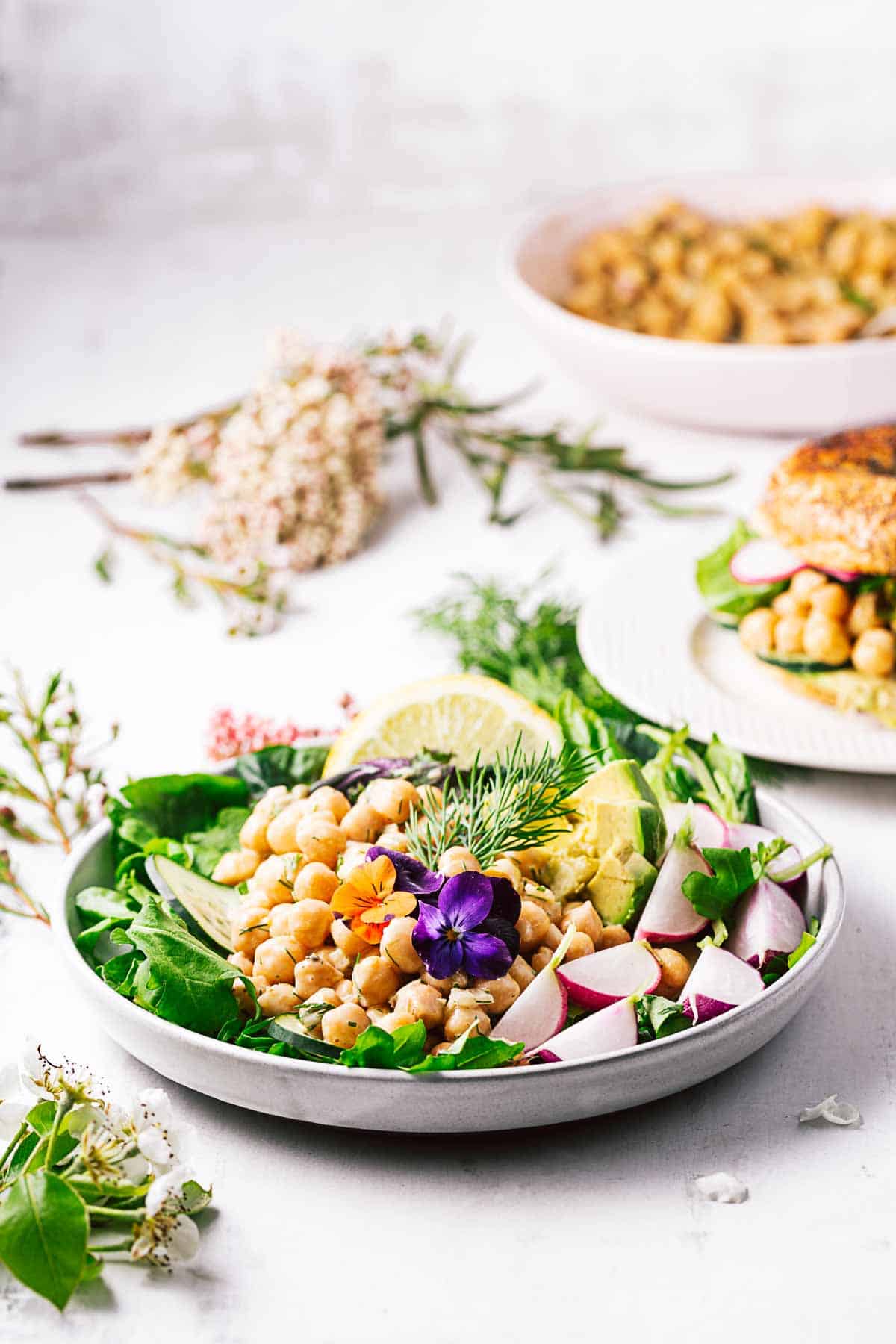 Soup
Mason Jar Miso Soup by Sunnyside Hanne
Summer Rolls
Easy Green & Purple Summer Rolls by Beautiful Ingredient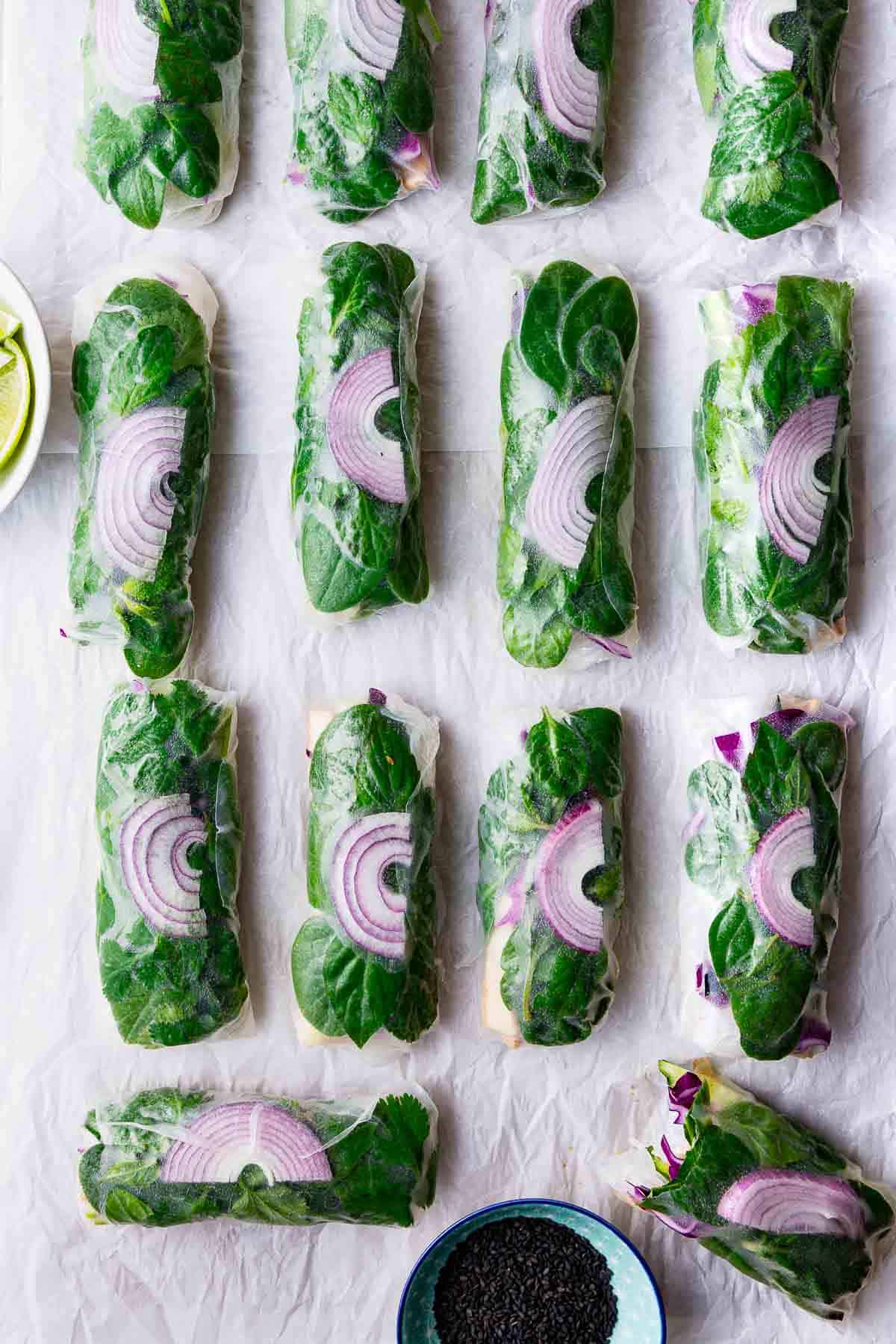 Comfort Food
Microwave Mac & Cheese for One (gluten-free) by Strength & Sunshine
5 Minute Easy Vegan Tacos by Happy Kitchen. Rocks
Seasoning
Smoky Hemp Heart Seasoning Mix by Beautiful Ingredient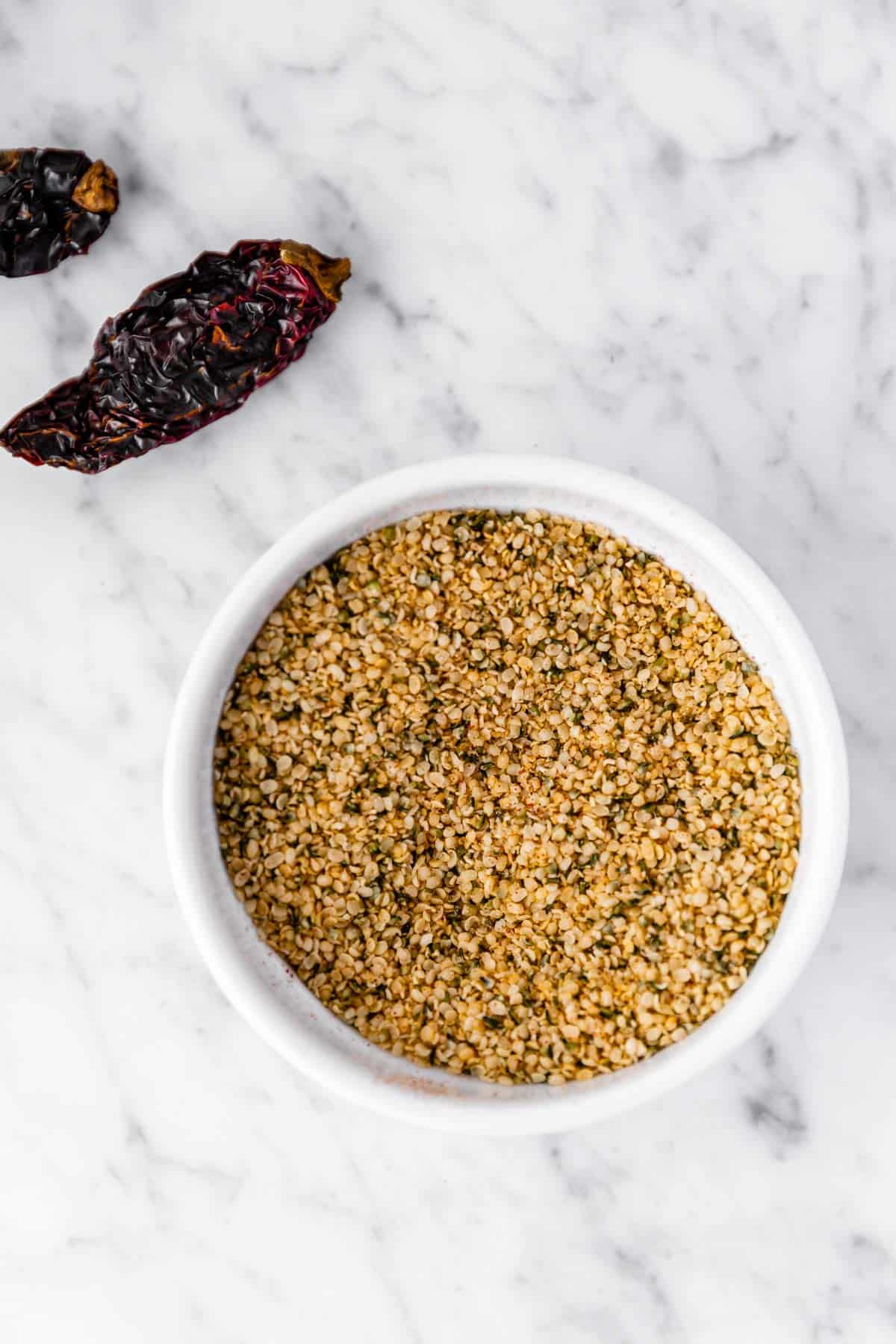 Hungry for more?
Check out this Make-Ahead Chia Pudding recipe and info on The College Vegan Cookbook by Heather Nicholds.