41 Easy Vegan College Dorm Room Recipes,
compiled by Beautiful Ingredient
Nutritious vegan options are becoming more prevalent in college dining halls - yay!  Still, it's not necessarily a wide variety of options available day to day, so I called on some of my fellow food bloggers to help me compile a resource for you college students to help you discover what you can cook on your own.  That's right, in your dorm room!
Tools
All of these recipes can be made with just the following appliances:
a mini-fridge

a microwave
It would also be a good idea to have the following basics:
a bowl

a dish

a cup

utensils

a jar with a lid

a cutting board and knife (if not allowed, use one in the dorm kitchen or buy already-chopped fruit & veg from the dining hall)
Where to Find Ingredients
See what you can bring back to your room from the dining halls. Remember the on-campus market, too, where you can also (usually) use your dining card.

Most college towns have a farmers market nearby, which can add much-desired variety to your diet, even with a small amount of cash. And you get to support local, hard-working farmers! You can't beat the quality found at most markets, with their fresh-picked selections.

Check out the nearby grocery store. Some schools even have a shuttle that will take you on the weekends.

Try growing a few herbs on your windowsill! It's easy and adds so much to your dish. Think fresh mint in your water, basil in your salad.
Your roommate or someone else in your hall might want to go in on some groceries and use these recipes, too! They're bound to find something they like on this long list, whether or not they consider themselves "vegan". You'll be doing them a favor, introducing them to some delicious and nutritious food. More brain power for school!
Easy College Dorm Room-Friendly Recipes
---
Drink Up
---
---
Get the day started:
---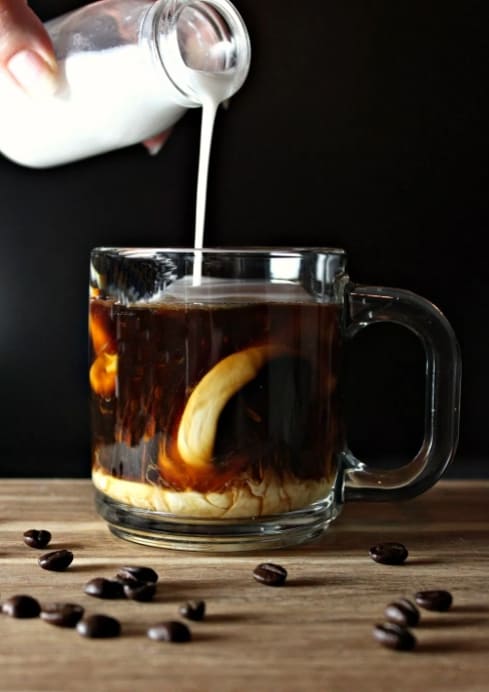 ---
Get through the day:
---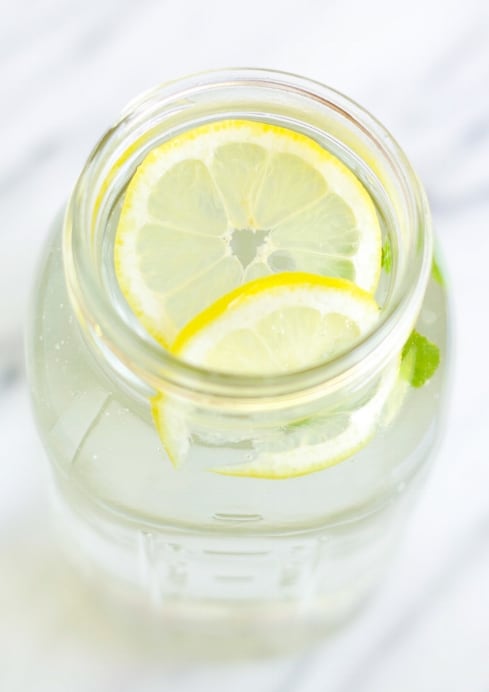 ---
The Sweet Side
---
Get Cozy with Comforting Oatmeal:
---
4. BANANA PORRIDGE WITH WARM BERRIES
5. HOMEMADE INSTANT OATMEAL, 4 FLAVORS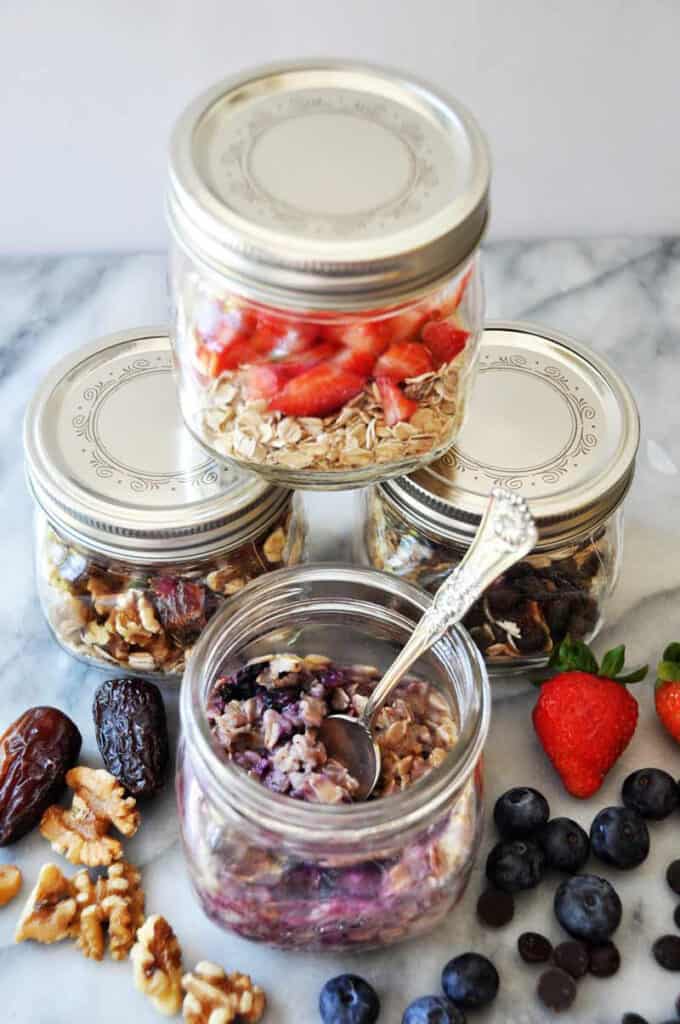 ---
A Fun Way to Get those Omega-3s: Chia Pudding!
---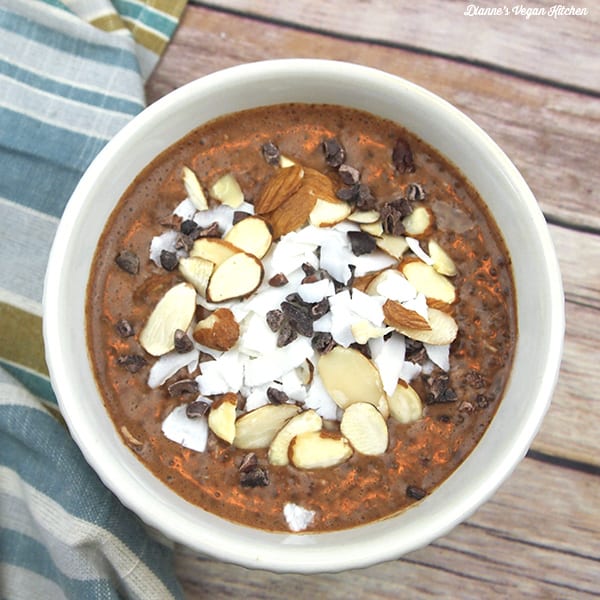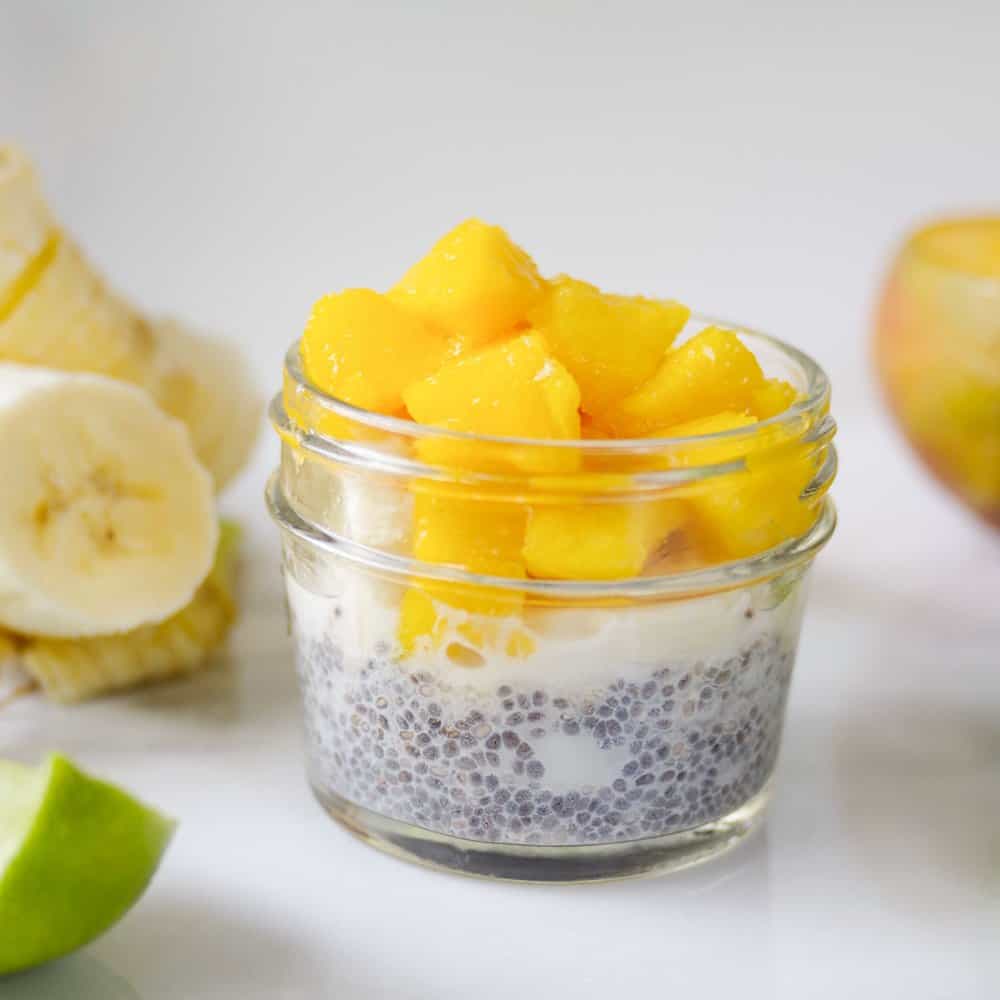 ---
Fast French Toast
---
9. MINI MICROWAVE FRENCH TOAST
---
Have Your Cake
---
10. VEGAN PEANUT BUTTER MICROWAVE MUG CAKE 3-INGREDIENTS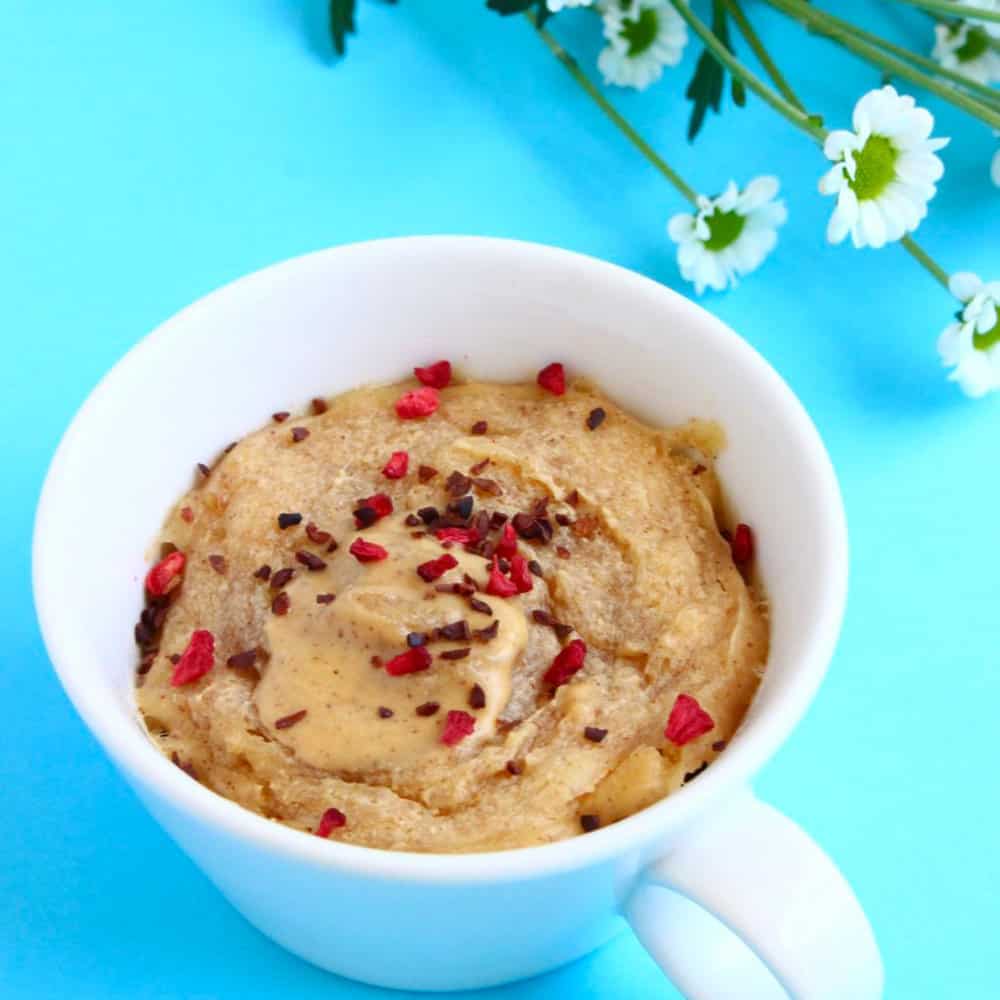 Energy Bites without a Food Processor
11. COOKIE DOUGH PROTEIN BALLS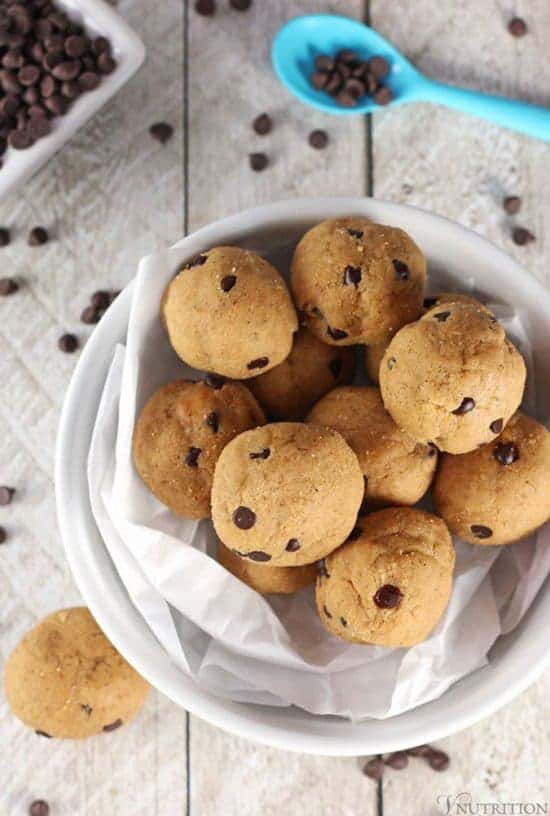 12. PEANUT BUTTER CHOCOLATE COCONUT BITES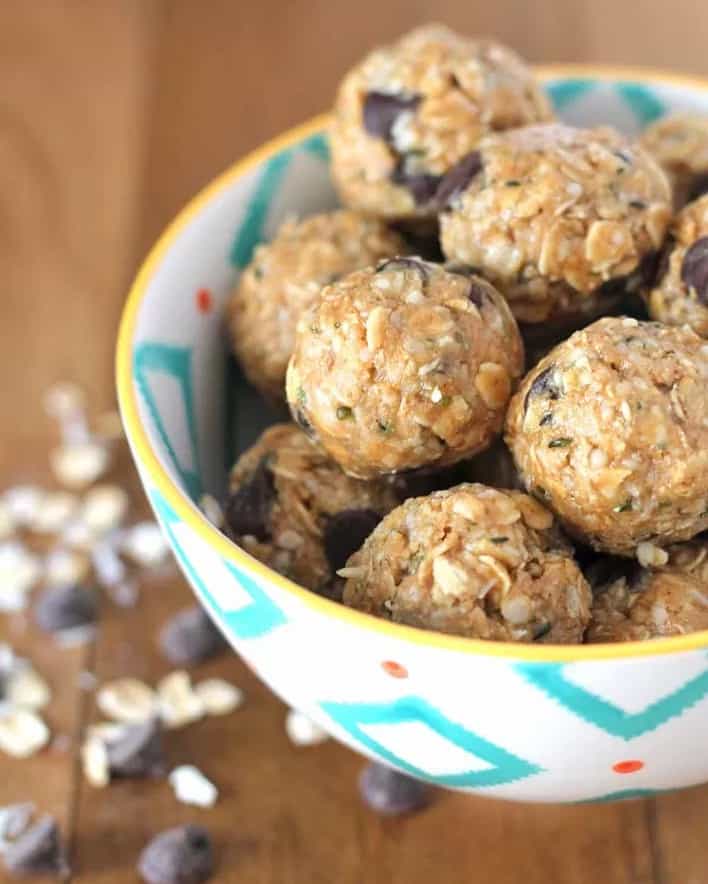 13. PROTEIN BALLS WITH ALMOND BUTTER, CACAO NIBS & MAPLE
---
Beautiful Banana
---
14. PISTACHIO CHOCOLATE
BANANA SUSHI
15. PEANUT BUTTER, RASPBERRY,
AND BANANA SPIRALS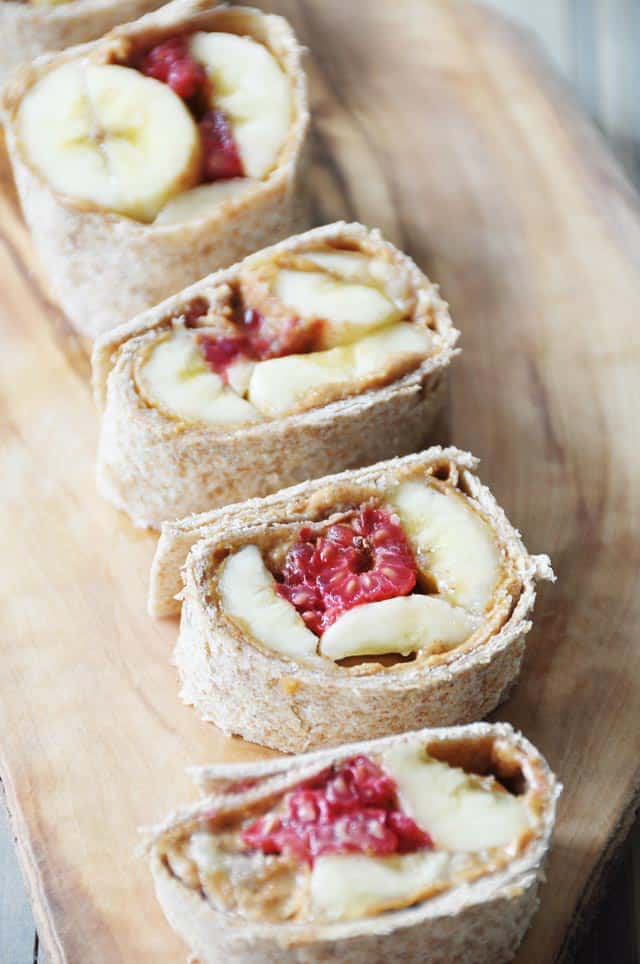 ---
Give Yourself a Break - Sit Around & Eat Bon Bons
---
16. TAHINI BON BONS
- use toasted sesame seeds instead of toasting yourself
17. HEALTHY BLACK FOREST BON BONS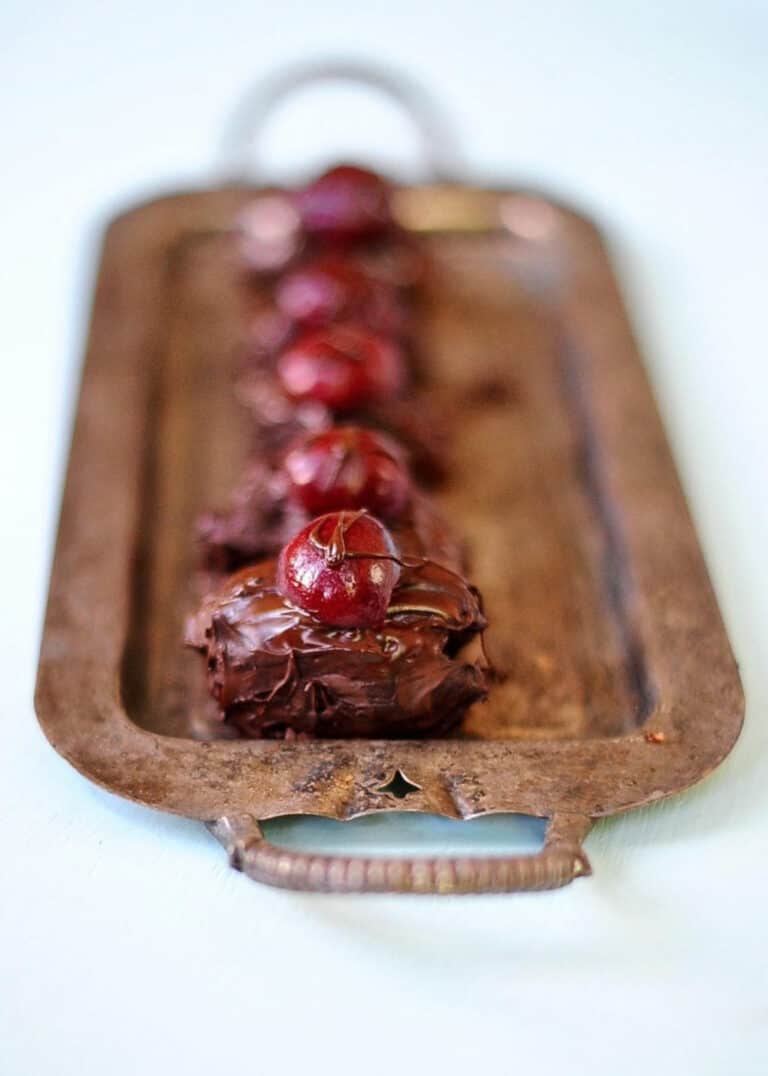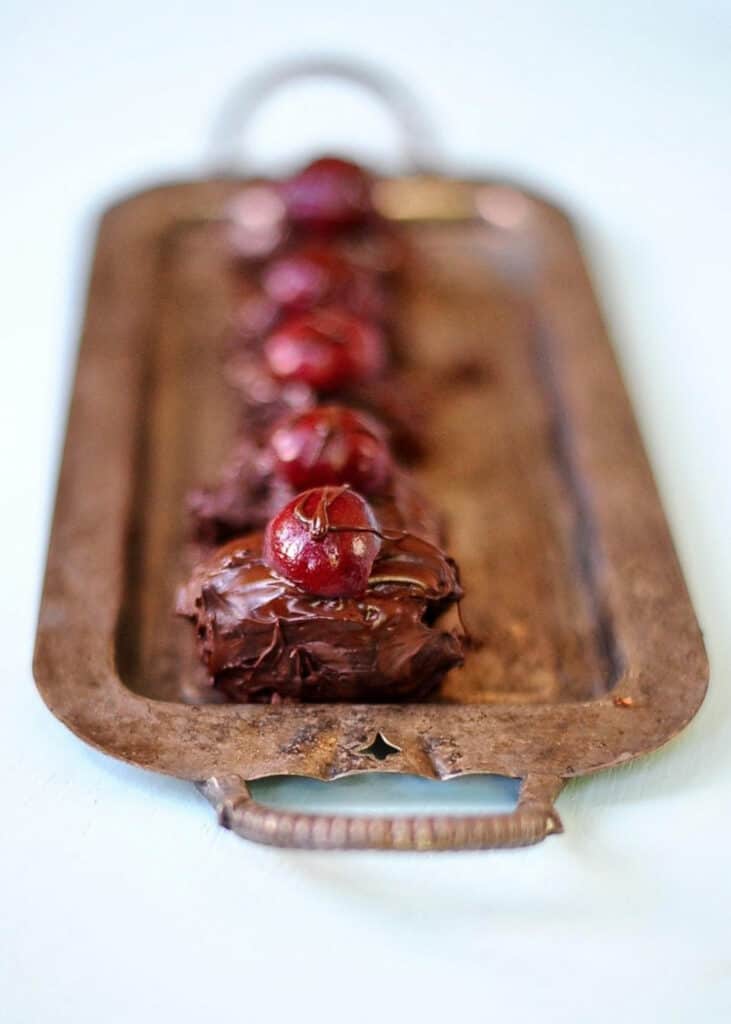 ---
Find Your Own Path with Trail Mix
---
18. BUILDING A HEALTHY DIY TRAIL MIX
---
Simply Savory
---
---
Let's Get This Party Started:
---
19. PEACH AND BLACK BEAN SALSA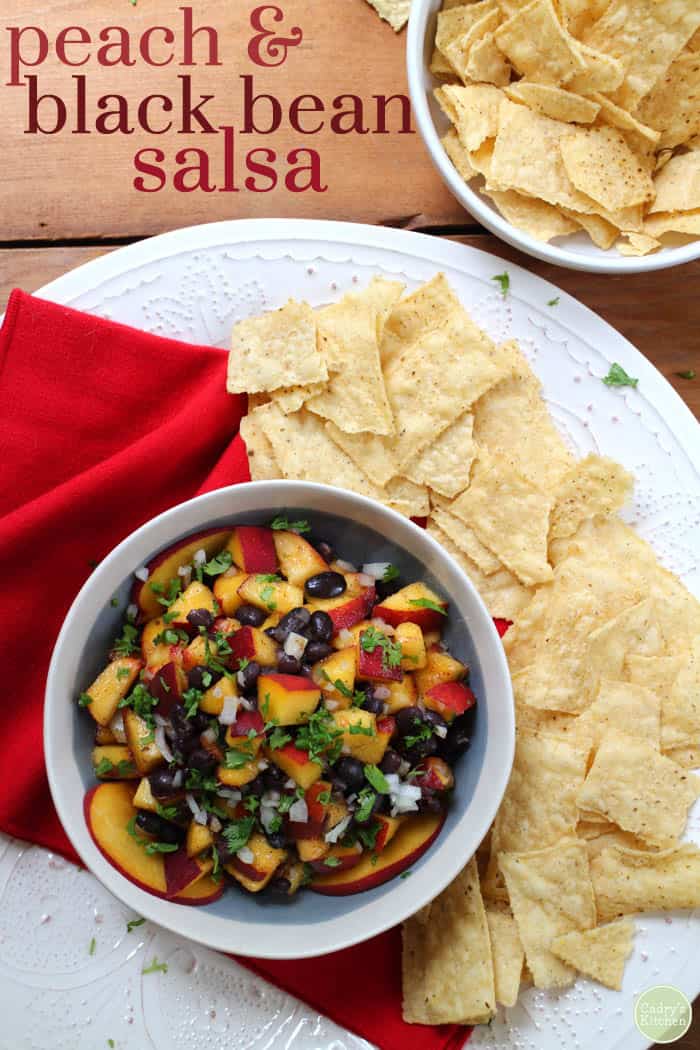 20. HEMPY GUACOMOLE
21. VEGAN CEVICHE & HEARTS OF PALM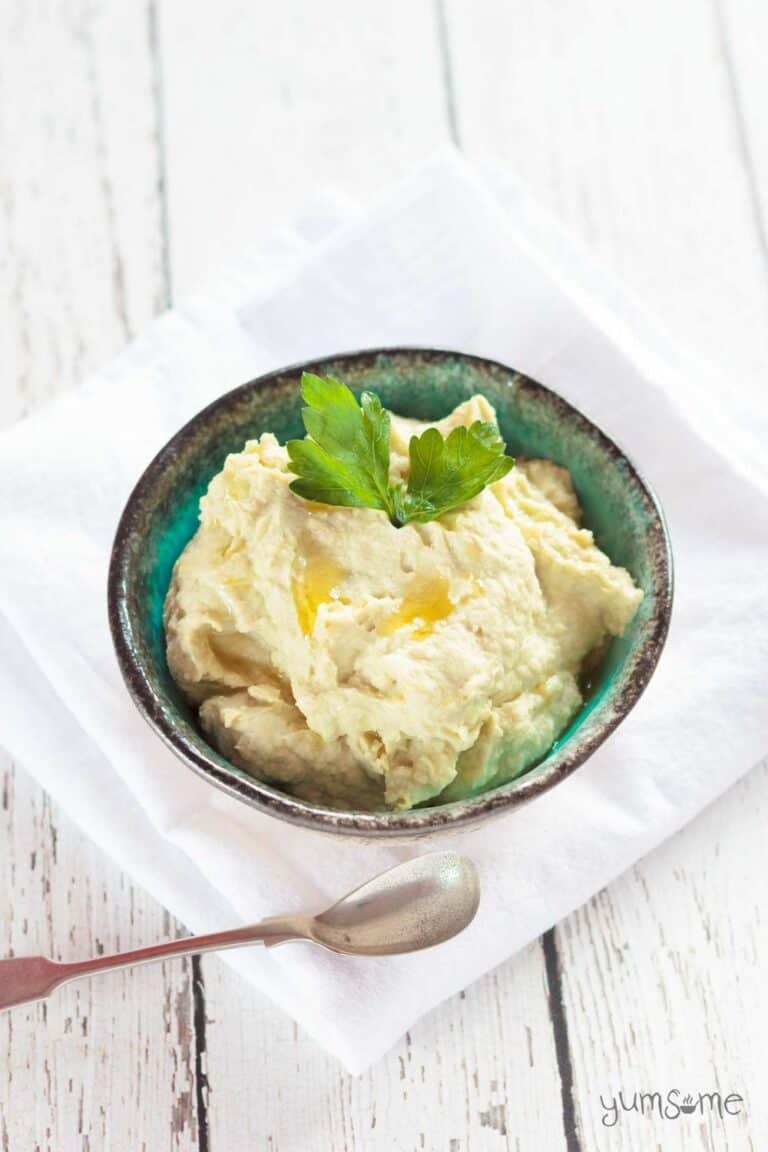 ---
Satisfying Sandwiches
---
23. VEGGIE WRAP WITH APPLES & SPICY HUMMUS
24. VEGAN HUMMUS, RICOTTA, KALE, & SPINACH WRAP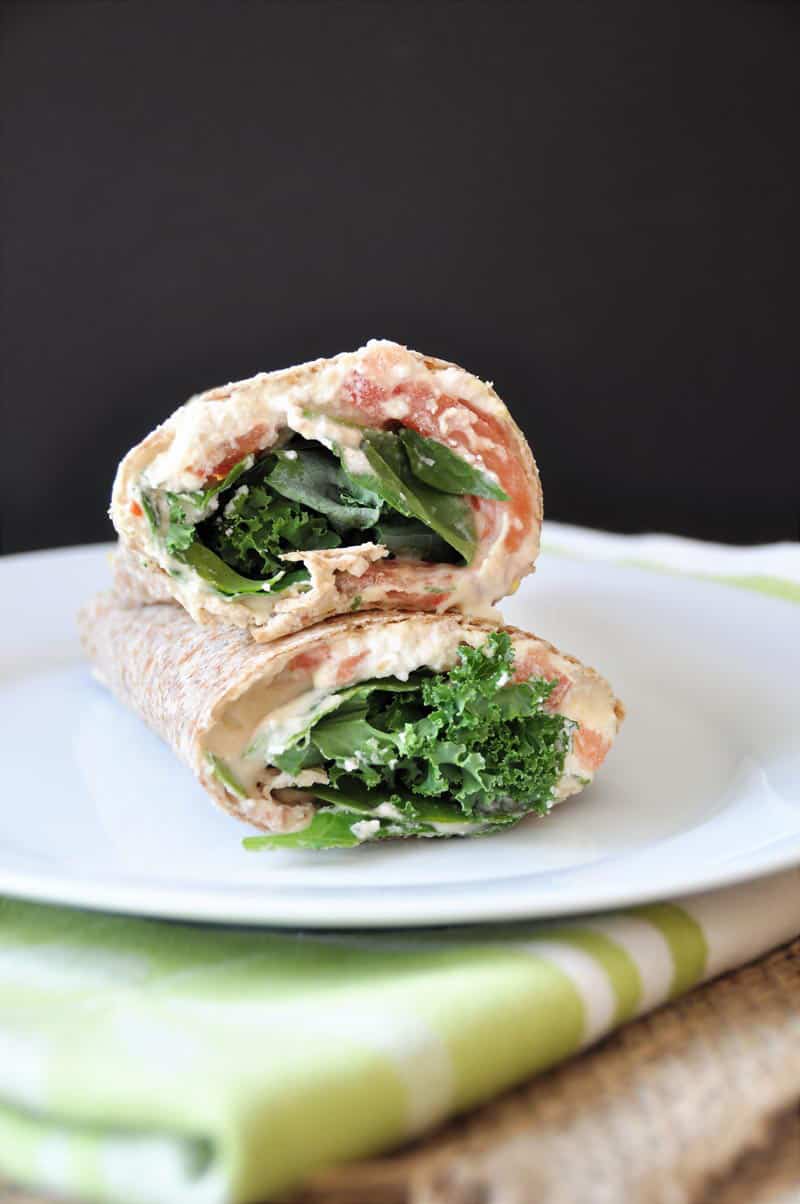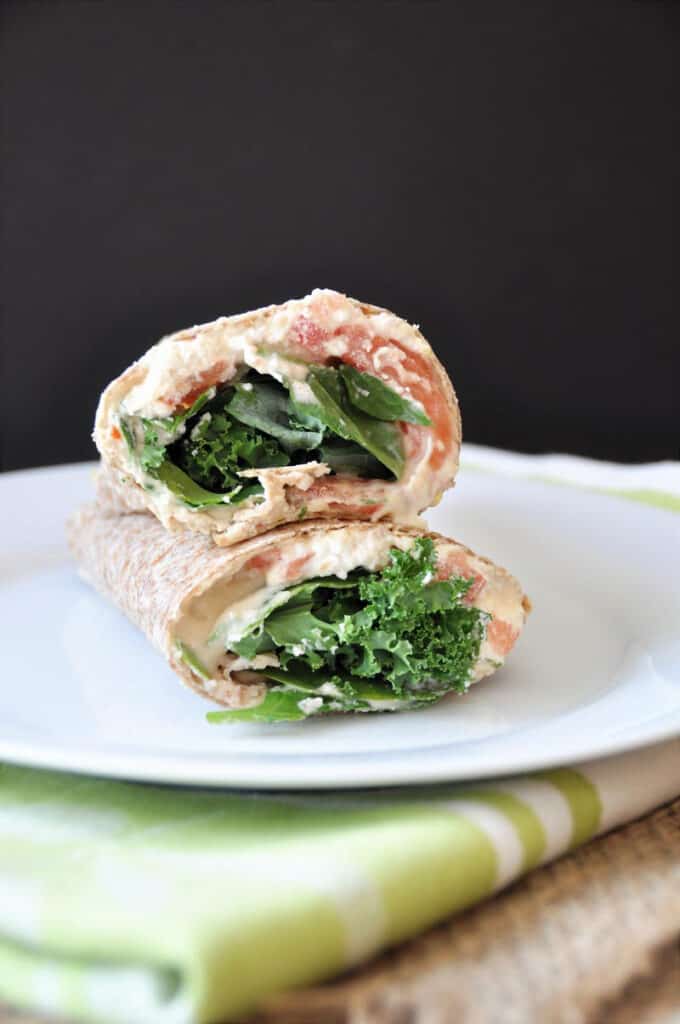 25. QUICK & EASY WHITE BEAN SALAD
26. APPLE WALNUT CHICKPEA SALAD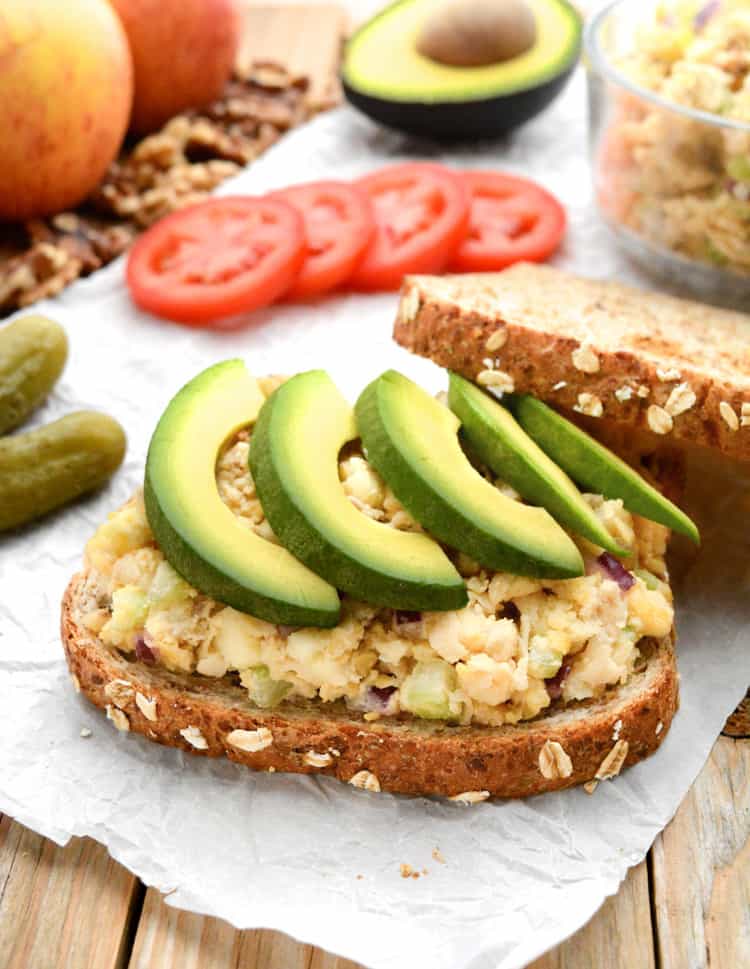 27. VEGAN TUNA SALAD
---
Sensational Salads
---
28. ARABIC GREEN TABOULEH SALAD
by Black White Vivid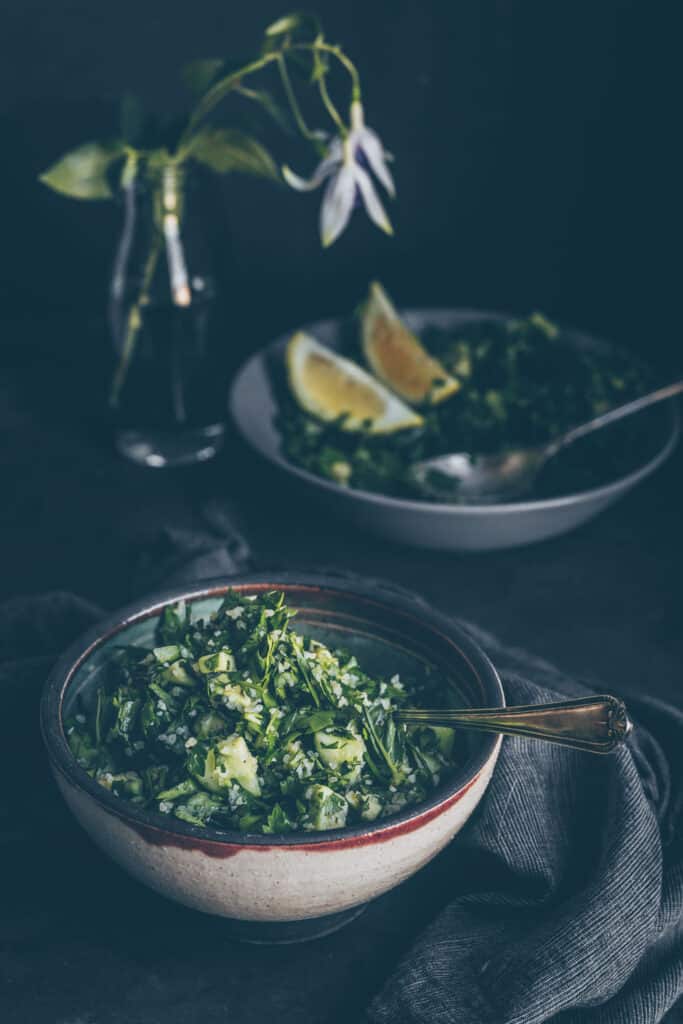 29. AVOCADO CHICKPEA LETTUCE CUPS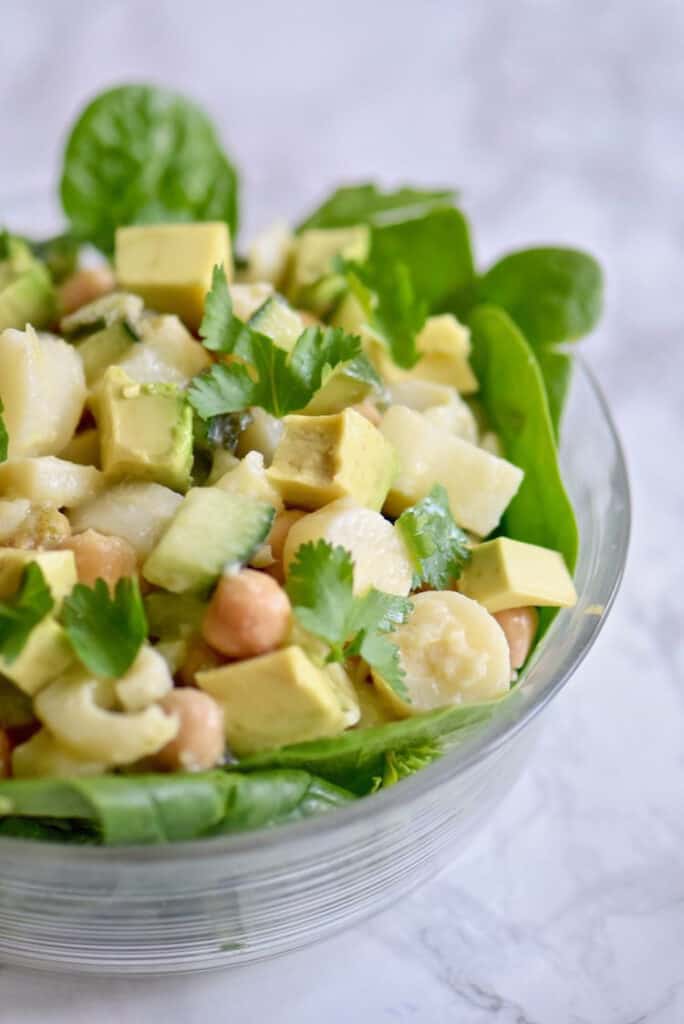 30. CANNELLINI BEAN SALAD WITH BASIL & SUN-DRIED TOMATOES
31. SIMPLE BLACK-EYED PEA SALAD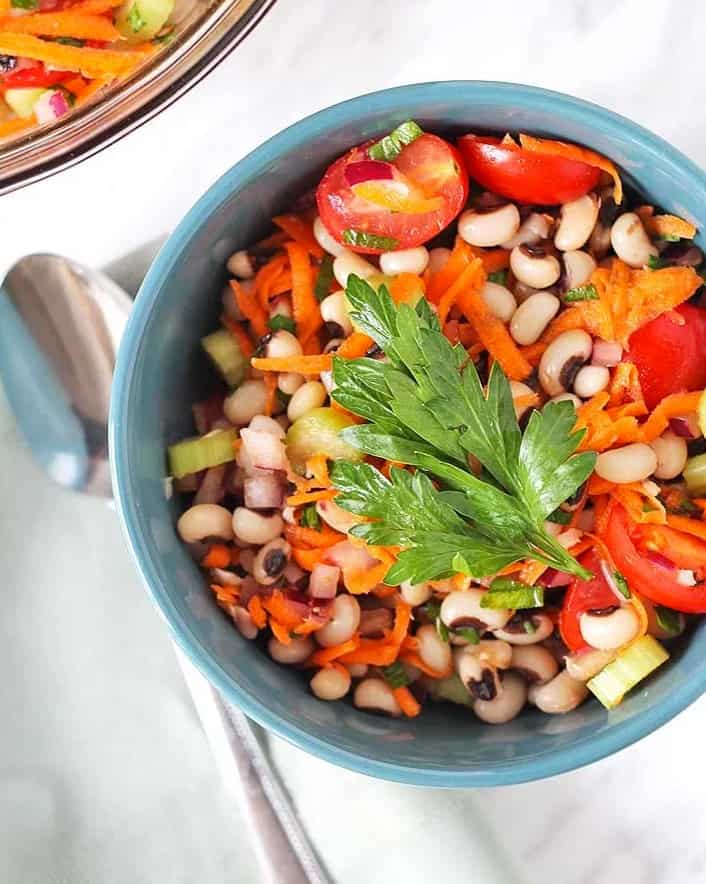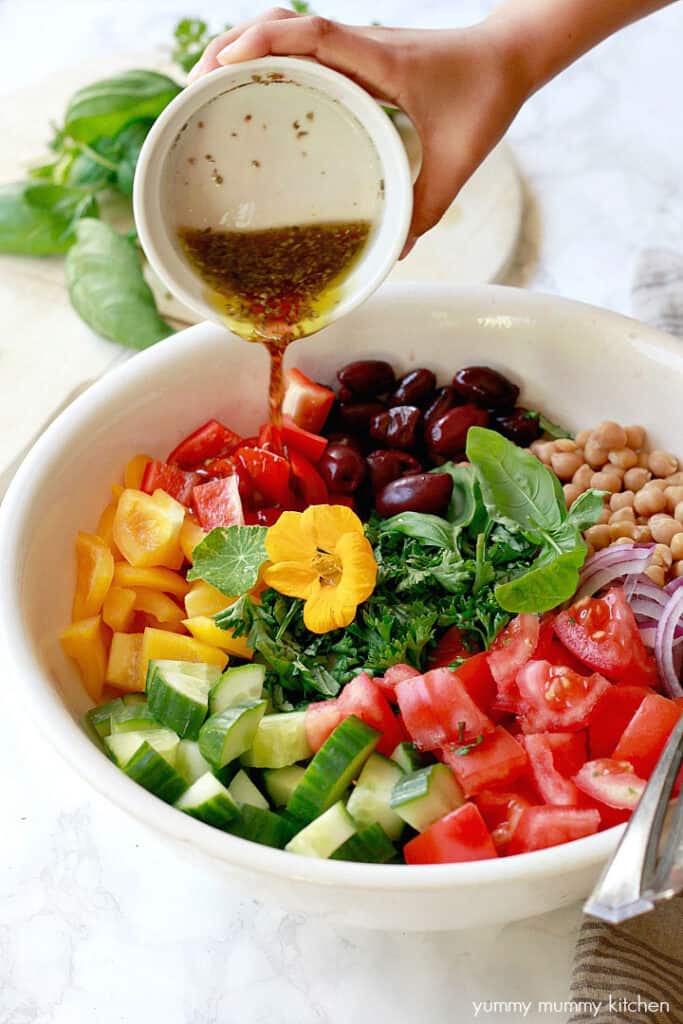 34. WHITE BEAN CHERRY TOMATO BASIL SALAD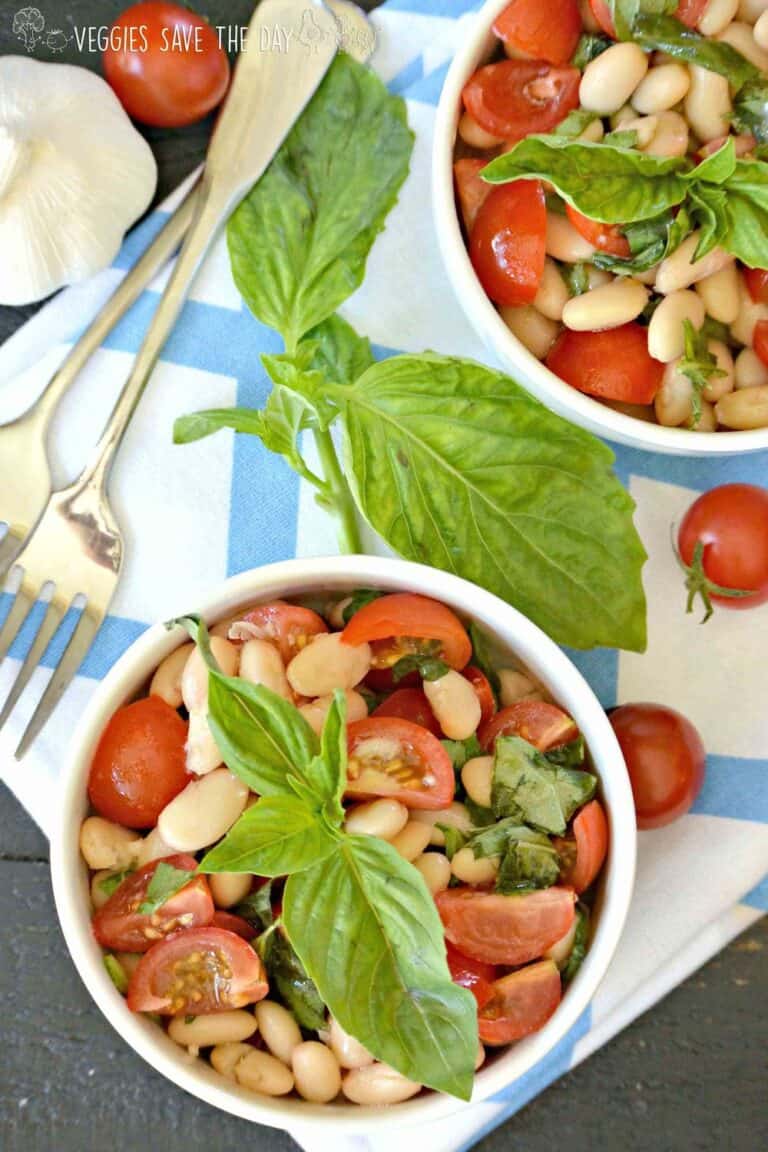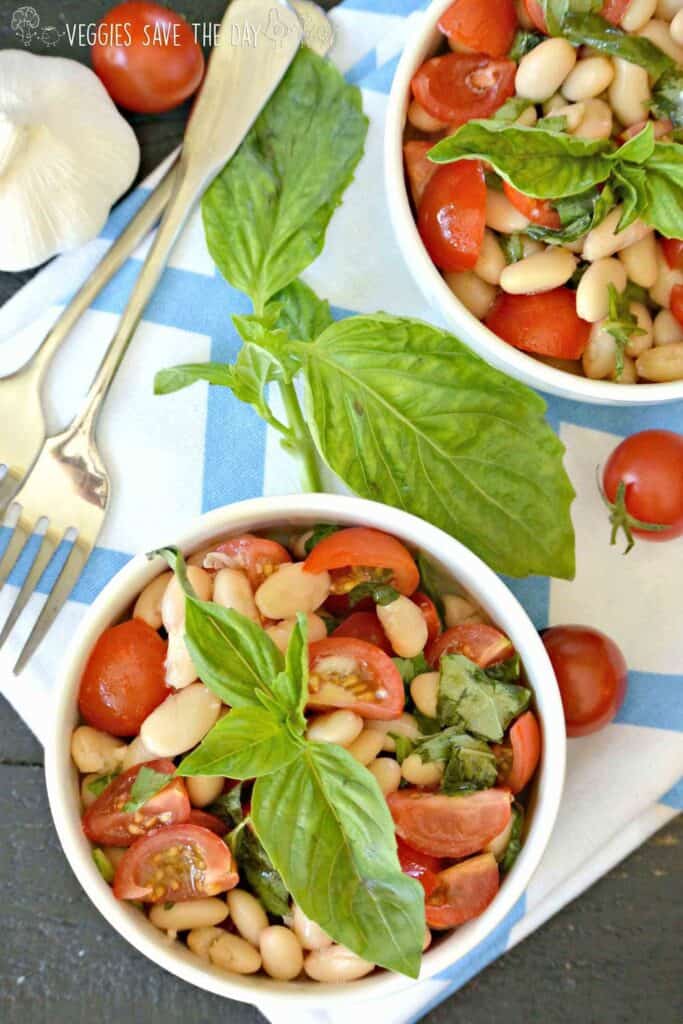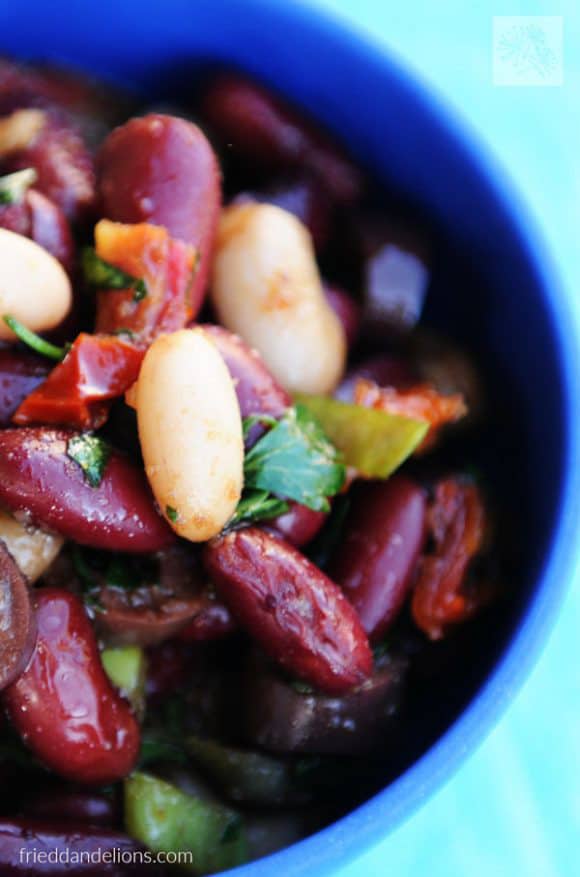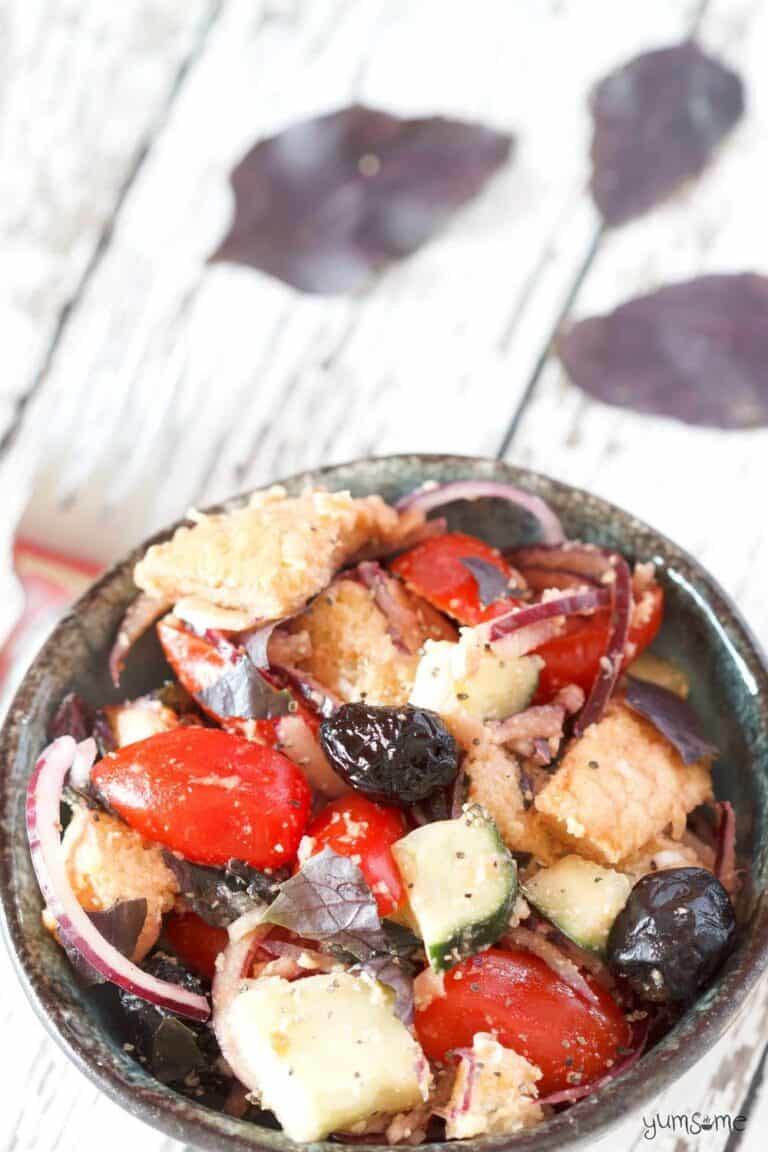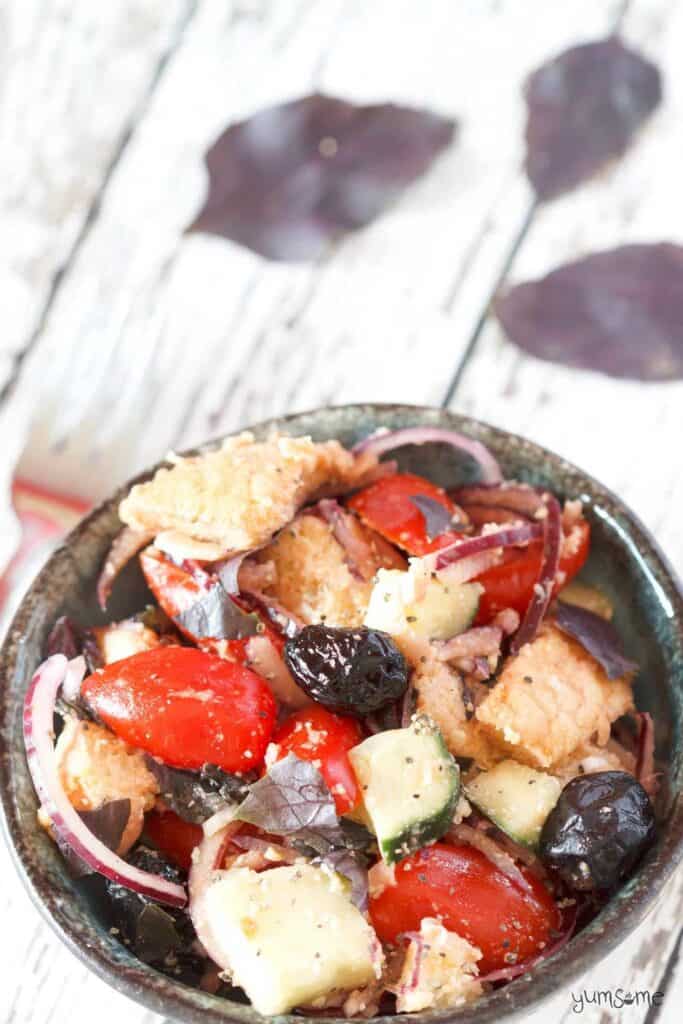 37. AVOCADO ARTICHOKE LENTIL SALAD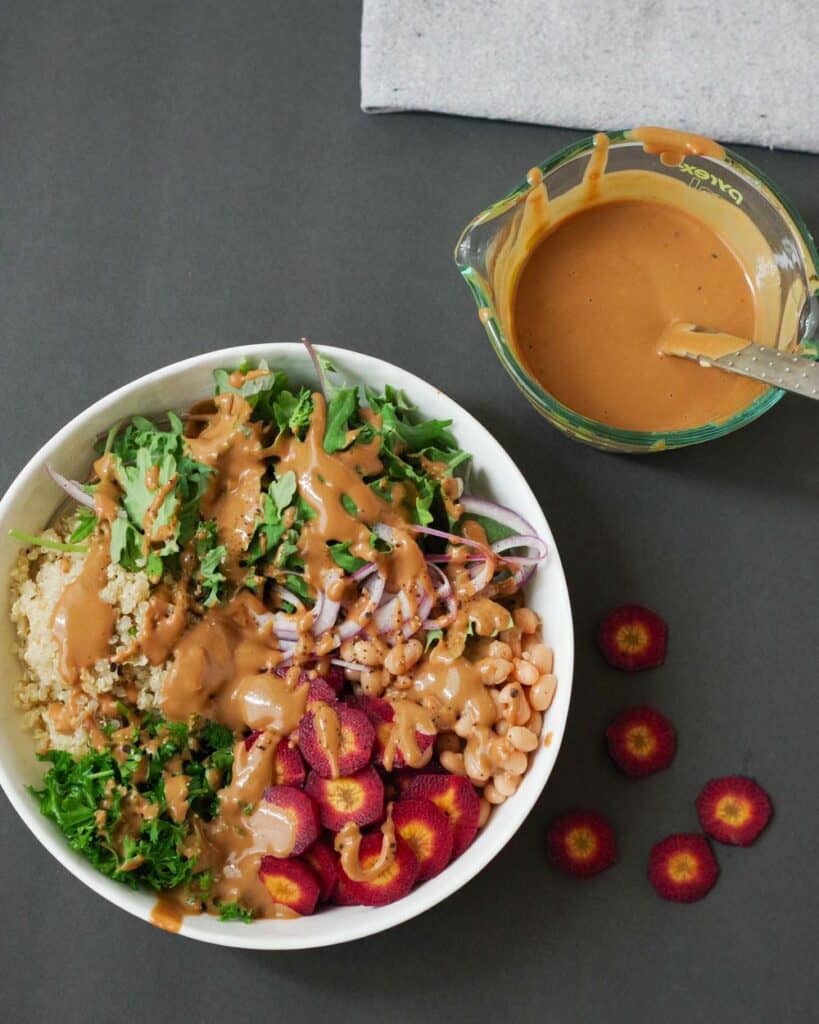 ---
Super Soup
---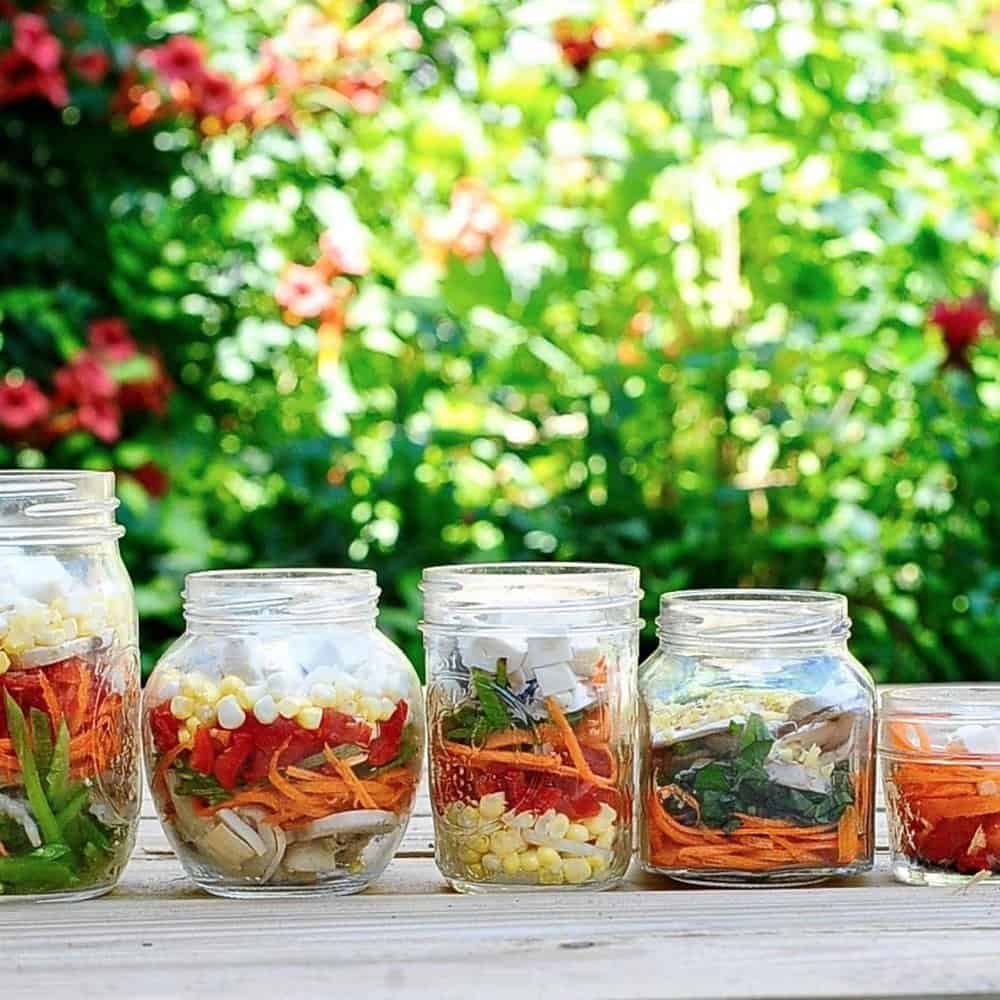 ---
Mmm: Mac & Cheese
---
40. MICROWAVE GLUTEN-FREE + VEGAN MAC & CHEESE FOR ONE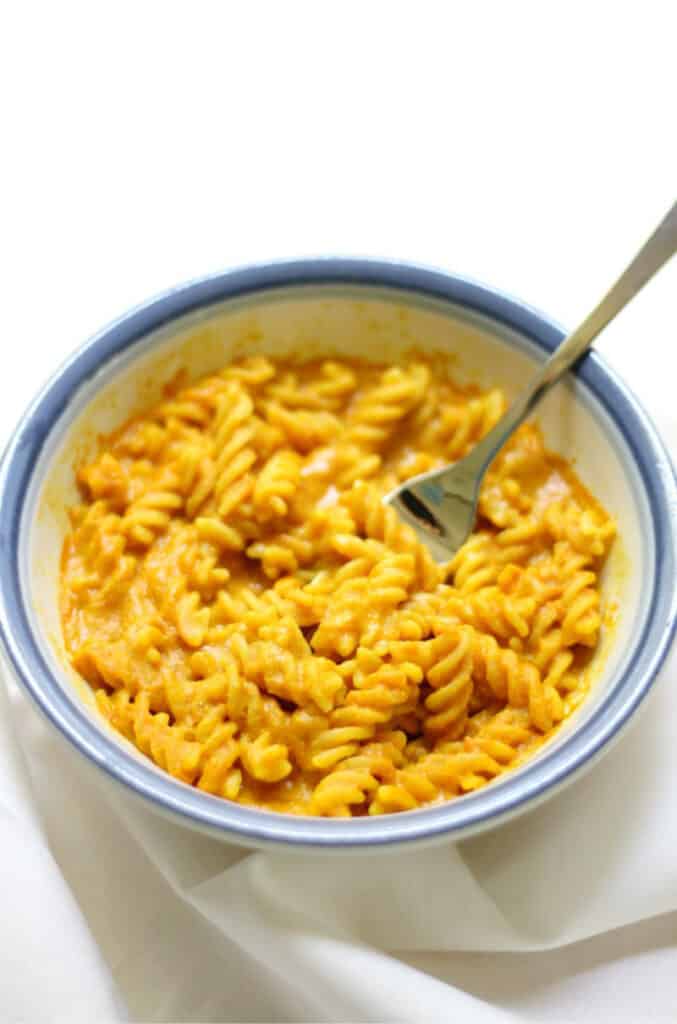 ---
Taco Tuesday (or Every Day)
---
---
---